The New Year's Eve celebrations have begun with the show and Gauhan khan is coming with her performance to set the stage on fire and many other stars are lighting the show. The episode starts with Bela's entry walking into Sumitra's room. She is searching for any proof related to Sumitra. She takes some files from the cupboard and walks away.
Vish wants to meet Vikrant since everyone is sleeping. Mahir comes and questions to her asking whom she was calling! She replies that I was just calling the doctor because you're talking in the sleep mode. (check: Happy new year 2019 quotes. and happy new year images.)
Bela comes to her room and starts reading the documents. She finds that Mahir is the only holder of the family's property, cash, and everything. In the document, it is written that if Mahir dies for any reason, then everything will be sent to Sehgal Charity foundation, but if Mahir's health gets worsened due to mental problems, then… Sumitra enters and completes the sentence that in such case, Sumitra Sehgal will get everything in her name.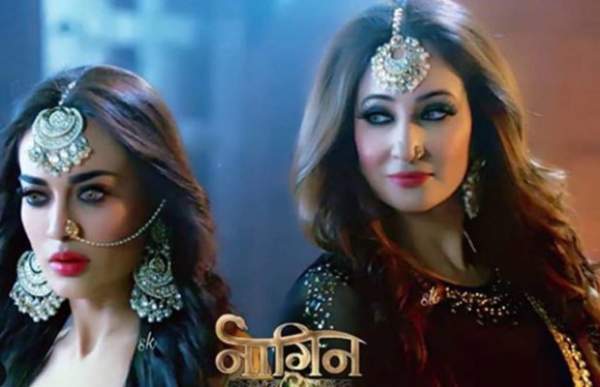 Bela talks to Vish about the truth which she is hiding from her. Vish reveals that I want Mahir and not your thrown love from Yuvi. Mahir enters and gives the divorce papers to Bela and Bela denies accepting the papers.
The house is decorated and huge preparations are going on for Mahir and Vish's wedding. Sumitra is waiting for Yuvi and Yuvi comes with a large preparation accessory. Sumitra is talking with Yuvi and Bela is listening to them by hiding.
Bela enters Mahir's room and is recalling her memories with Mahir. She thinks how to help Mahir remind his memory. She is acting like showing anger so that Mahir recalls everything. Mahir recalls some memory in a blurred view and Bela falls down in his arms. Bela gets up, but her dress buttons get opened. Mahir comes to help and puts a safety pin since the button is broken. Mahir gets hurt from the pin and Bela helps him to stop the blood.
Sumitra announces that Mahir and Vishakha's marriage. Bela announces to start the music. The snake charmers start their music and Sumitra and Yuvi are really shocked to see it. Bela wants Mahir to see her naagin avatar as he can recall things from them. Yuvi and Vikrant start blaming each other for the coming of a snake charmer. Yuvi stops the snake charmers group.
Mahir falls down while reminding memory in a blurred way. Everyone takes him upstairs to his room. Bela comes to his room and helps Mahir to recall everything. Vish enters and stops Bela from helping Mahir to remind the forgotten memories. Vish tells Bela secretly that Vikrant's life is in danger and asks her to kidnap Mahir for his help. Vish left the room open, but Yuvi closes the door.
Yuvi puts some smoke in Bela's room so that she can't take her Naagin avatar and run away. Bela faints down after inhaling the smoke.
Kuhu is helping Vish to get ready. Sumitra enters to take Vish downstairs. Vish says that I forget my nose jewelry and meets Vikrant. Kuhu takes away Vish downstairs. Sumitra stops in the room to arrange the things in a proper way. She takes outside Vikrant and again commands him to do as she wants.
Vish and Mahir have arrived at the Mandap for marriage. Vish looks at Vikrant with tears in eyes. Everyone has gathered up and the marriage rituals begin. Bela comes with a grand entry as a biker and stops the marriage rituals.
Precap: Bela confesses her love to Mahir for stopping Vish and Mahir's marriage. Mahir gets on the bike and asks Bela to come with her.
Stay tuned for more Naagin 3 news.