Simmba 4th Day Collection: Ranveer-Sara starrer action comedy enjoyed a great opening weekend across all its markets. The end of the year turned out to be great for Bollywood. The exact figures for the first three days are yet to come, though very close rough numbers have already arrived. (check: Naagin 3 written update.)
After the 1st weekend, Simmba's collection is standing at Rs 76 crores. As per the reports, the film minted Rs 20.50 cr on Friday, Rs 23.75 cr on Saturday, and Rs 31 cr on Sunday. So far, it has shown growth everyday. It, still, has got two more days – new year eve and new year day, to churn out more money. It has already emerged as the biggest opener for Ranveer Singh.
Released on a total screen count of 4020 in India, Simmba had earned Rs 2.50 cr more than what Padmaavat collected when it opened earlier this year. Mumbai circuit is leading the business for the films released in the recent times – be it Zero, KGF, or Simmba now. For Ranveer's movie, it has brought in Rs 13 cr, Gujarat and east Punjab earned Rs 4 cr and Rs 2.50 respectively on Sunday alone.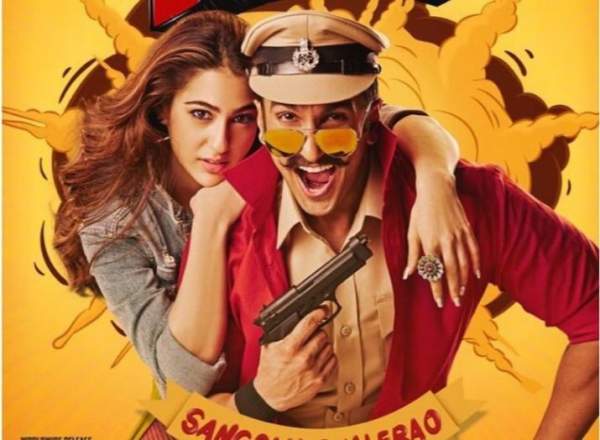 Simmba has also seen some suprise income from the overseas markets which usually don't welcome commercial films. The worldwide two days collection has reached to Rs 24.22 crores. It has already earned more than Shahrukh Khan's latest film Zero in Canada and the US. The collection breakup country-wise is as follows:
USA-Canada: Fri $ 488k, Sat $ 584k
UAE-GCC: Thu $ 372k, Fri $ 520k, Sat $ 413k
UK: Fri $ 87k, Sat $ 130k
Australia + Fiji: Fri $ 144k, Sat $ 156k
RoW: Fri $ 273k, Sat $ 307k
2-day total: $ 3.474 mn [Rs 24.22 cr]
It became the highest opener for director Rohit in Australia. The ultimate test for the film will start right after the holiday season of New Year is over and the ticket prices will fall down.
Simmba 4th Day Collection
As far as its 1st Monday occupancy is concerned, the film has taken again a good start. It will soon emerge as a HIT. The holiday weekend is a little confusing. The real weekdays start on Wednesday. But, going by the trend, it would already become a hit. The film has opened to an average occupancy of around 30% in the Morning shows which is similar to the Friday's figures.
Simmba 4th day collection – Rs. 21 cr (early estimates)

Simmba 4 days box office collection – Rs. 95 cr (to be updated)
It can earn Rs 150 cr easily unless it crashes from 1st Wednesday. If it becomes successful in holding well during the coming weekdays, it may even touch Rs 175 cr. If the same trend prevailed in the coming several days, it might even go for Rs 200 cr. The clear picture will be visible after 2nd Friday.