We have a good news for the fans of One Punch Man anime. Its episode 1 is going to release soon on the small screen. The official synopsis for the same has already arrived. Like you, we are also not able to hold our excitement for the season 2. The OPM official Twitter handle has released a glimpse of what it holds for us. Let's have a look at it.
4/9(火)25:35テレビ東京、テレビ大阪、テレビ愛知で放送、ニコニコ生放送、あにてれで配信されるTVアニメ「ワンパンマン」# 13「ヒーローの帰還」のあらすじと場面写真を公開! https://t.co/7bGLqdqSzd #onepunchman pic.twitter.com/Ts6AvWT6Xl

— TVアニメ「ワンパンマン」公式 (@opm_anime) April 2, 2019
Let's talk about these OPM S2E1's four photos one by one. In the first snap, we can see Saitama donned in causal clothing and pensively starting at the city. Standing in a debris hole, Saitama is looking deep into the hole, and maybe, wondering who has wrecked it. (Check: One Piece Chapter 939.)
The second shot features Genos, which we have already seen in the One Punch Man season 2 trailer. Genos, in the same pose, is coking back his closed fist. He seems angry, and middle of some fight. The third click features G4 and his thick metal body. The fourth snapshot features Fubuki.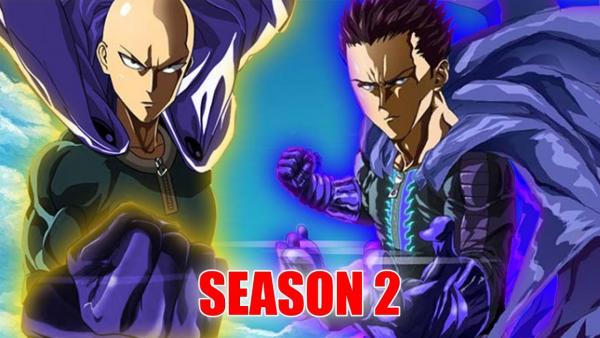 The title for season 2 episode 1 of One Punch Man is "Hero's Return." As per the synopsis, Saitama and Genos encounter the giant robot G4 while going for shopping. The Organization sends the Demon threat monster to kill King, the S-class hero also knowns as the strongest man on the Earth.
Now, the real question arises whether the King would be able to fight G4 or will he give a slip. Genos will face G4 alone while Saitama will play romantic games. Later on, a giant Black Bird will attack the worthless King. So, we can expect a big fight from the very beginning of the installment.
As per the reports, Garou will meet Genos and Saitama. He has a fascination with monsters and a great hatred for heroes.
One Punch Man season 2 episode 1 is to release on April 9, 2019, Tuesday. You can stream the OPM season 2 episodes online on Crunchyroll.