The season 5 episode 3 of Supergirl titled 'Blurred Lines' is expected to cover the three events simultaneously. Following is a more detailed discussion for the readers separately. This episode is likely to trigger a series of new events that make it just feel like a simultaneously trembling & falling series of Dominoes. (Check: My Hero Academia Season 4 Episode 1.)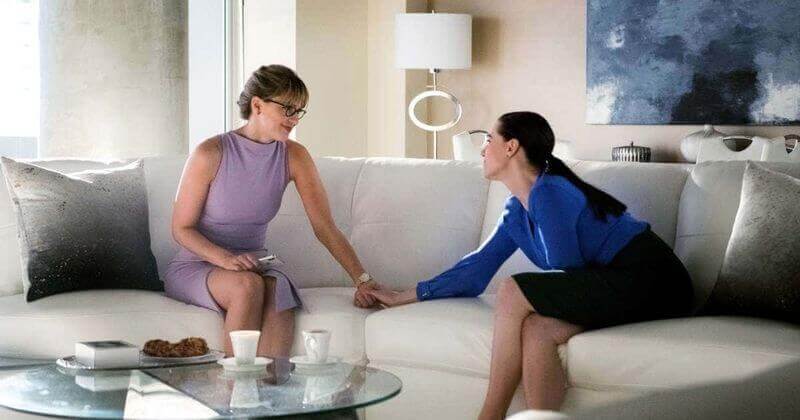 Supergirl 2 Episode 3 release date: When will it air?
Curious to check out the release date? Your excitement is obvious! This is going to be a thrilling episode unveiling all the unexpected scenes. Eric Dean Seaton (episode director) and Lindsay Sturman & J. Holtham (writers) have done a great job. The episode is set to air originally on Oct 20, 2019, only on CW TV.
Supergirl 2 Episode 3 synopsis
Have you checked the official synopsis released so far? If not, then continue reading the article. In the synopsis released, it showcases "BE CAREFUL WHO YOU TRUST." You'll be catching up with a new blossom in the bond of Kara and Lena as Kara is showing efforts to make up her relationship with Lena. On the other hand, J'onn J'onzz would also be seen lost in his memories. Kelly puts efforts to catch up with an old friend.
Supergirl 2 Episode 3 spoilers
No need for a spoiler alert, but obviously as the first phase of the synopsis suggests that the Supergirl Kara Zor-El (i.e. Melissa Benoist) would be seen convincing her pissed-off friend Lena Luthor (i.e. Katie McGrath) as a result of the latter accidentally discovering her old pal's true identity as the previous episode sums up.
Kara Danvers shall be thinking of Lena as a very potent cum sidekick who could assist her in overcoming the evil forces in the city with the help of the mammoth pile of resources in her possession.
Though Lena Luthor seems to have some unheard & unknown plans for her superhero, which Kara has no idea of but for now she seems to have every possible right to be angry at Kara. Lena is still expected & believed to have overcome the evil traces in her blood & shall continue to be a worthy friend as well as a companion for our Supergirl.
Only god knows what turn their relationship would finally take thereafter.
Secondly, it seems that J'onn J'onzz (i.e. David Harewood) life isn't the same as it used to be; all thanks to the homecoming of the Martian Manhunter's brother Malefic in the 'Event Horizon' with a jackpot bonus of an assured revenge, which will make up to a quite a cool story to hear & would also be a feast for the eyes of viewers. As the synopsis suggests briefly, it would be a total ramble in the Martian Manhunter's prior life memories.
Last but not the least Kelly (i.e. Azie Tesfai) seems to be quite busy trying to make things easier for her old friend and therefore help him or help.
So, gear yourself to experience the thrill on the 20th of October 2019. For more updates, stay connected!