The chapter 36 of Boruto manga is going to release soon. The previous chapter of the series brought some serious and dangerous implications related to Jigen and Kara. It seems that the disaster is on the horizon as they are possessing and controlling a spirit monster of their own.
It's one of the ten-tails that Naruto and the rest of the ninja world had fought. Besides, it appears as if Jigen is preparing himself to attack Konoha in Boruto 36. So, if it happens, it would become interesting to see if Sasuke would be able to stop him or not. Based on the hits, the meeting between Boruto and Jigen seems plausible.
He has the ability to perform space-time jutsu, the ability to appear anywhere, at any given point of time in the blink of an eye. That's the reason why we considering that soon he would be seen at Konoha in the next chapter of the manga. It might happen without any further delay.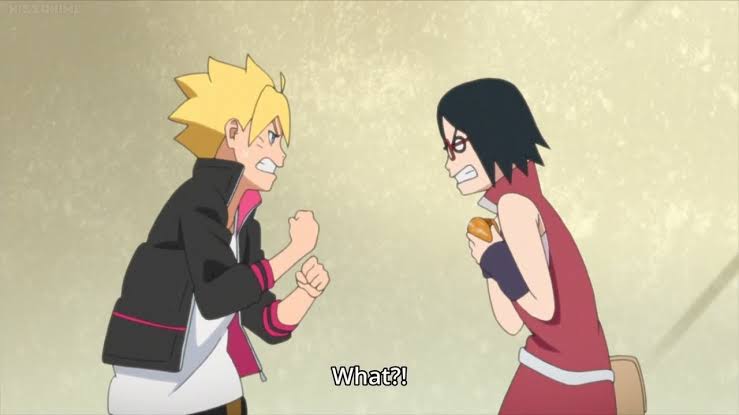 If the situation arises, Sasuke could tackle it by either following him or try and stop him before he goes. He would be carrying some possible backup as he clearly within reaching distance by Naruto. It may also mean that Naruto may engage in a fight with Jigen who just had fed from a spirit monster on his own.
The chances of featuring the last scenarios is literally high. If it happens to be the case, it would simply mean that Sasuke won't be able to defeat Jigen. It's because the ninja world came collectively to defeat the ten-tails, then only he was defeated. If anyone who can bring it under control would likely to possess immeasurable strength.
So, it is pretty much clear why Kashin Koji said that Naruto is no match for Jigen. It also brings up the thought of making the manga similar to DBZ franchise. But, it would have increasingly ridiculous enemies and challenges constantly thrown at the main characters. Let's find out if this is the real case.
Boruto Chapter 36 releases on July 21.