Call of Duty: Modern Warfare is the title for the upcoming video game in the franchise. So, the rumors turned out to be true. It has got the name which was being rumored like hell. It's a re-imagination of the Modern Warfare sub-franchise. Infinity Ward is developing this game. (Check: The 100 Season 6 Episode 6.)
Infinity Ward is the developer who has developed the original Call of Duty and a half-dozen other games in the series. It is once again developing the forthcoming game with support from Raven Software and Beenox. The announcement trailer is available on this page itself. It is going to release on October 25, 2019.
At a presentation in California, the details regarding the singleplayer campaign were revealed. Yes, it is going to have one. A look behind its tech was also given. In the re-imaged version of Modern Warfare, the players are going to be presented with the 'uncomfortable realities of war' and stories that feel 'ripped from the headlines'.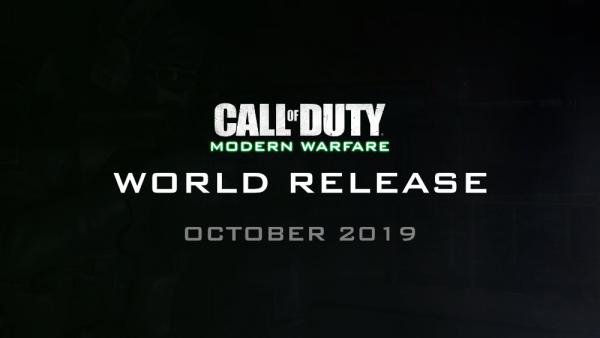 In the game, you will be able to get to see the stories from both the sides. You will be able to play as special forces soldiers as well as low-tech 'rebel freedom fighters' who have the access to improvised weapons and guerrilla tactics only. A number of characters from the previous games are going to be a part of this game too such as Captain Price, etc.
Modern Warfare will be played on cross-platforms. This time, there won't be a season pass. As known till date, there will be a singleplayer campaign, classic multiplayer modes, and a co-op mission campaign. The game is the latest installment in the long-running series of first-person shooters.
Here's what we know so far about the upcoming installment of the Call of Duty.
It won't have the annual pass model thing any more. This means, it will deliver free maps, content, and post-launch events to all players. However, we don't know much about the new model. Though Activision is not saying much, there could be other kinds of paid content in the game.
It will have the cross-play support between PC and consoles. The PC version will remain exclusive to Battle.net.
According to Activision, Modern Warfare will be based on a new engine.
There will be a single-player campaign in which players will engage in covert operations.
The new Modern Warfare dubs cooperative play as 'Elite Operations'.
There will be an immersive narrative experience spanning all three of the game's modes – single-player, co-op, and competitive multiplayer.