The episode 19 of Dragon Ball Heroes is supposed to mark the end of the series for this season. Along with being the final segment of the current installment, it would also be finishing the UNIVERSAL CONFLICT ARC serving as the last chapter of the latter. So skipping it would surely not be the wisest decision you would risk to take. (Check: Money Heist Season 4.)
Dragon Ball Heroes Episode 19 Synopsis

The official synopsis of the DRAGON BALL HEROES episode 19 being titled "ULTIMATE CONCLUSION! THE UNIVERSAL CONFLICT ENDS!" as released by the DBS Chronicles on Twitter says "Hearts attacks, Gogeta intercepts! What will be the fate of the universe after this fierce fight ends!?"
Even after being alone, the title itself takes off the cover from a very crucial detail for this season i.e. the biggest gladiator match like combat ever in the complete history of warfare between the two mighty & super powerful beings, Hearts- the Godslayer who wants to tear down the whole planet & Gogeta who wants to save it. The winner emerging in this deadly combat would also determine the fate of the entire universe.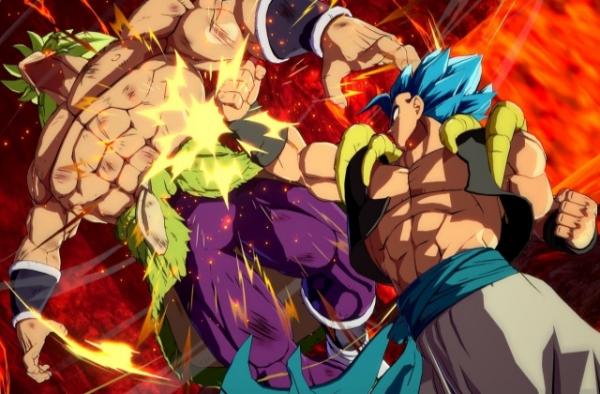 The conflict which triggered since the episode 17 "Ultimate God Killer! The Birth Of Hearts!" is about to finally end with this episode. Before this previously we saw that Hearts got transformed into his most powerful form where Z fighters could not face him anymore.
Dragon Ball Heroes Episode 19 Spoilers & Predictions

Before the current arc in DRAGON BALL HEROES, we got to hear the story of the "Prison Planet". When the planet containing the prominent villains & antagonists from all over the universe exploded, all the prisoners caught inside this jail got a chance to escape. Thereafter, they all gathered and worked together to make different evil plans to demolish the complete universe.
As expected our heroes would not let them to finish their plans so easily. Therefore, the Z Fighters put all their efforts to stop this apocalypse and make these all villains return back to their prison. But as they got to face the almighty Hearts, it seems that Goku, Vegeta, Picolo, Android 17 & others might not be strong enough to stop him individually.
Therefore, finally to face the mighty Godslayer & thus, defeat the escaped villains Vegeta & Goku merged together to transform into much more powerful Gogeta who shall be powerful enough to do so in the episode 19 of DRAGON BALL HEROES.
Dragon Ball Heroes Episode 19 Release Date

The episode 19 of the DBH is gonna be more delayed due to the holiday season going on in Japan. Though, it's official release is supposed to happen on the 9th of January, but it would probably take some more time for the English version to become available out there for the English viewers.