A very happy Eid ul-Fitr 2020 to all of you. Around one billion Muslims around the world will be greeting Eid Mubarak to each other. The end of Ramadan, the holy month of fasting, marks the first day of Eid. Like every year, some countries will be celebrating it today, while some tomorrow. (Check: Eid Mubarak Wishes.)
It's because the celebrations depend on the sighting of the crescent moon. As the time differs across the globe, so is the moon sightings. So, nations like UAE, Saudi Arabia, some others will be observing the holy festival on June 4, while others like India, Pakistan, Japan, etc. will be celebrating it on June 5.
The celebrations include prayers, feast, wishes, shayari, sharing images, gifts, and the mandatory hug among others. Like every other special occasion, people are used to sending Eid ul-Fitr wishes, quotes, images, etc. via social media sites like Facebook, instant messaging apps like WhatsApp, etc.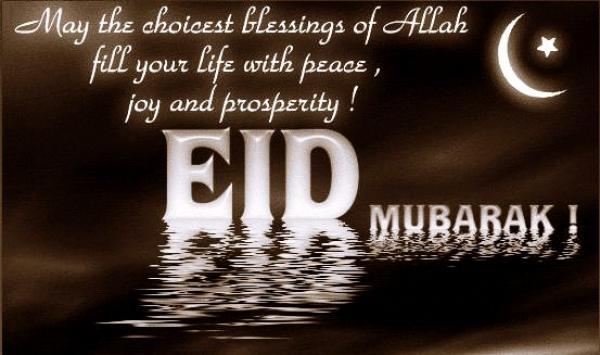 Eid al-Fitr is one of the two major Eid celebrations which are celebrated in a single year as per the Islamic calendar. The other one is known as Eid al-Adha aka Bakri Eid or Bakrid. So, for the auspicious occasion, we bring you the collection of some of the best shayari that wishes Eid Mubarak.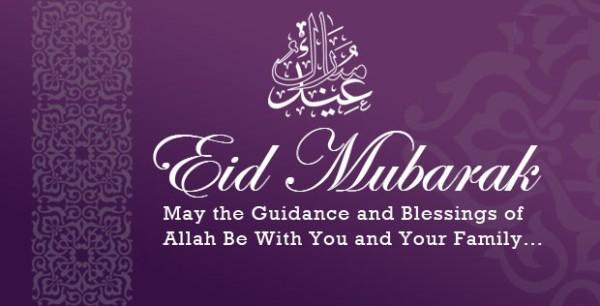 Happy Eid ul-Fitr 2020: Eid Mubarak Shayari, Wishes, Images, Messages, Greetings, WhatsApp Status
You can send some of these heartfelt messages on Eid to your loved ones. So, scroll down and let's get going.
Socha Kisi Apne Se Baat KarunApne Kisi Khaas Ko Yaad KarunKiya Jo Faisla Eid Mubarak Kehne KaDil Ne Kaha Kyun Na Aapseshuruwat Karun*EID MUBARAK*
ईद आई तुम न आए
क्या मज़ा है ईद का,
ईद ही तो नाम है
इक दूसरे की दीद का!
Eid Ka Din Hai Or Hum Tum Se Door Bethe HainSitaro Tum Q Khamosh Ho Hum To Majboor Bethe Hain
देखा ईद का चाँद तो
मांगी ये दुआ रब से,
देदे तेरा साथ ईद का तोहफा समझ कर।
ईद मुबारक।
Kitni Eidain Guzar Gai Tum Bin,Ab Khuda Kay Liye Na Tarpana,Dekho Phir Eid Anay Wali Hai, Eid Kay Sath Tum Bhi Ajana
Eid leke aata hai dher saari khushiyan, Eid mita deta hai insaan me dooriyan, Eid hi khuda ka ek nayam tabarok, Isiliye kehte hai sab Eid Mubarak!
Nazar Ka Chain Dil Ka Soror Hote Hain. Kuch Ase Log Jahan Main Zaror Hote Hain.Sada Chamakta Rahe In Ki EID Ka Tehwar. Kareb Reh K B Jo Dil Se Dor Hote Hain
Mubarak Naam Hai Tera, Mubarak Eid Ho Tujhko,Jise Tu Dekhna Chahe Usi Ki Deed Ho Tujko EID MUBARAK.
Dosto Chupkay say chand ki Roshni Choo Jaye Apko, Dheeray Say Ya Hawa Kuch Keh Jaye Apko, Dil Say jo Chahtay Ho Maang Lo Khuda Say, Hum Dua Kartay Hain Mil Jaye Wo Apko! EID MUBARAK.
Zindegi ka her pal khushiyon se kam na ho, aap ka her din eid ke din se kam na ho, aisa eid ka din apko hamesha naseeb ho! Eid Mubarak!
Eid Mubarak Images, HD Wallpapers, Photos, Pics, Pictures, Cards