The Final Fantasy 7 Remake was announced at E3 2015. Since then, it has been over four years now, and it hasn't been released yet. At that time, the announcement was made along with a trailer. It was a big day. Below is a recent teaser for the video game. (Check: Poldark Season 5.)
After hearing it, all the game freaks starting losing it. After the four years of announcement, we have again reached closer to E3. Final Fantasy VII Remake is expected to make a presence. It is different that Square Enix hasn't clearly confirmed if the game would make a presence at the convention.
The latest trailer, as of writing this, ended with a brief teaser: "More to come in June". Yeah, we know it's going to be E3 from June 12 to 14 in Los Angeles, California. So, this seems to be a clear hint that Final Fantasy 7 Remake will make appearance in June this year.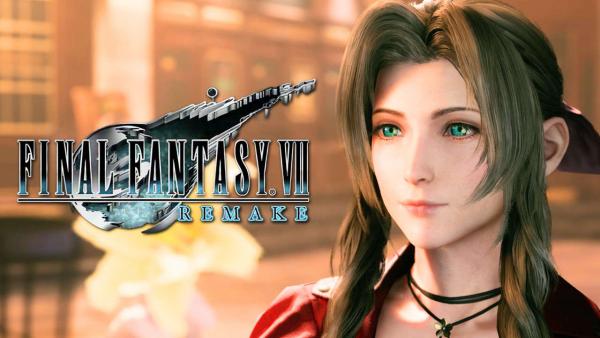 What's the buzz with Final Fantasy VII?
Final Fantasy has turned out to be the most-famous RPG franchise ever in the history. And, 7th installment has been the most famous game of the franchise ever. As per the stats of creator Square Enix, over 11 million units of the game have been sold so far. These numbers make it the highest-selling game in the franchise.
2016's Final Fantasy XV was a huge success with a total of over 7 million in sales. Critics appreciated the game as it has garnered a 9.2 rating on Metacritic and 9.5 out of 10 stars on Gamespot. The time has changed and with it, the technology has also been improved manifold.
But, in 1997, Final Fantasy VII was a technological masterpiece in game industry. The game follows Cloud Strife, a member of the feared SOLDIER group. The characters include Tifa, Vincent, Barrett, and Sephiroth who is one of the most iconic villains. So, combining all the features – illustrious heroes and villains, expansive world, deep battle system.
All of these features made it to have an enduring legacy
Why do people want a remake?
It's the hard work of Square Enix that people still have a thirst for the game. The company teamed up with Sony in 2005 to give fans a huge tease at E3 when Sony unveiled its PlayStation 3 for the first time.
It was bad that they teased the game on PS3 when they had no intention to release it that time. They just showed the trailer saying that it's only a demo and no actual release has been planned. The gaming community felt bad and keep waiting for 10 years in a row.
What should I play before Remake?
Well, you haven't tasted the original game yet, then you should wait for the remake to arrive. However, we don't know when would it release. It looks like we have no other choice other than just waiting.
If you out there, you can find a handful of Final Fantasy 7 spin-offs. The list includes Crisis Core: Final Fantasy VII, Dirge of Cerberus: Final Fantasy VII, and even a film titled Final Fantasy 7: Advent Children. If you want, you can probably skip all of them.
Although, we would like to mention one – Crisis Core: FF7 as it was a fantastic game. You can play it, it would not spoil much of FF VII's story. It is worth playing. But, you will need PSP as it's not available for other platforms.
Final Fantasy VII Remake: News & Updates
Well, unfortunately, not much is known till date. It's because there has been no big official word on the title so far. And, what we do know just begs more questions.
The first and the obvious thing is that the remake is going to be drastically different from the first one, and yeah, technologically advanced. Final Fantasy VII was turn based but, Final Fantasy 7 Remake is going to be a real-time action game.
In an interview, director Tetsuya Nomura said that the game won't be as real-time as Kingdom Hearts. The interview was with Japanese magazine Famitsu, and translated by Gematsu. So, we don't know how would this combat system will work. In May, the creator released a new trailer at Sony's State of Play event.
It showed the Remake's gameplay for the first time in years. The same is embedded abovee. In the trailer, the first segment of the game is featured. It's a mission in which Cloud and Barrett have to destroy a Shinra Corp. MAKO reactor. The combat appeared to be similar as before.
However, we could see some of the updated menus and tweaked character designs. We also got to see the first look at Aerith and Sephiroth. The other significant structural change from the original is that the game will be released in multiple installments. The producer Yoshinori Kitase said that each would be same as Final Fantasy XIII in size.
According to Kitase, the game is too big to be played in one installment. The makers, at several occasions, have hinted that they are creating hell out of this game and that it would be made on an immense scale. Also, it looks like Nomura and Kitase aren't up for a straight remake.
The changes will be done not only to the combat, but to the story as well. They are trying to make the gamers excited. They are hoping to surprise the gaming community around.
Final Fantasy 7 Remake release date: When?
If you have been following Square Enix, then you already know that it's not a game company that rush RPGs games out the door. Their modus operandi seems to be Slow and Steady. They took 10 years to build Final Fantasy XV and 13 years between Kingdom Hearts 2 and 3.
So, we shouldn't be surprised if we have heard only a little thing about Final Fantasy 7 Remake in the last four years. But, we are still hoping for a sooner date of release. After the release of its recent trailer in May, Nomura tweeted and asked the fans to wait a little longer until they can provide more information coming month.
So, we would either get a release date or some major developments/revelations of its mechanics or something like that. We know that there will be gap between each installment, but what we don't is that how much that would be.
In an ideal world, Sony won't want Square Enix to take too long for them to release new installments. The FF7R has been in making for the PlayStation (PS) 4. On the other hand, we also know that Sony is planning to launch PS5 in 2020. Square Enix will have its own release-cycle.
Remake season is ON!
Final Fantasy VII Remake is going to be the most famous remake ever in the history. But, you should know that it's not the only one that is being worked out. Many developers have made the remakes of popular PlayStation 2 games like God of War, Kingdom Hearts, and Okami. All of them got benefited from a HD touchup.
The recent game remakes include Shadows of the Colossus and Resident Evil 2. The first one was released in 2018. It was highly appreciated upon its release and got 9/10 at GameSpot. Its technical reconstruction of the artistically imaginative world owes all the credit.