Gully Boy starring Ranveer Singh and Alia Bhatt in lead role opened to a great collection at the box office on Thursday. The movie faced a dip on its day 2, but saw an increase in footfalls on its 3rd day. Thus, cross the mark of Rs 50 crores in 3 days. On 4th day, the flick witnessed even more increase. (Read: Naagin 3 17th February 2019.)
Upon its release, Gully Boy received good reviews and positive word of mouth from the audience. On its first weekend, the film crossed the mark of Rs 70 crores in just 4 days. It's just the start of a successful long running Bollywood movie at the box office. The film directed by Zoya Akhtar is faring great in metro cities.
On Saturday, the business in the mass belt improved. On Thursday, it made a collection of Rs 19.40 crores, followed by Rs 13.10 cr on Friday, Rs 18.65 crores on Saturday, and thus, making a total of Rs 51.15 cr in the first three days of release in India only.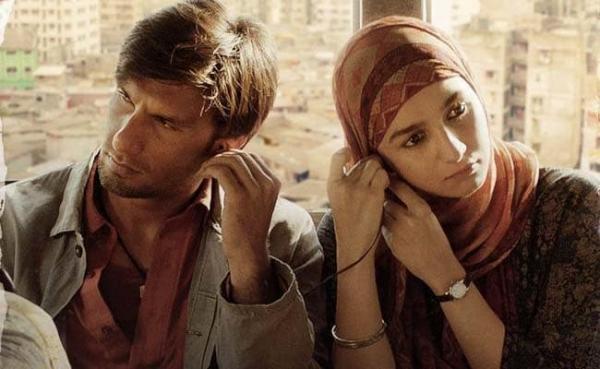 It utilized the Valentine's Day completely, and became the second highest and highest opener for Ranveer and Alia, respectively. Ranveer's last film Simmba is his biggest opener which collected over Rs 20 crores on its first day and has minted Rs 250 crores at the home turf.
Not only at the domestic box office, Gully Boy has been doing well in the overseas markets. It has been giving the output opposite to the regular Mumbai-centric films that do not fare well internationally, usually.
The overseas collection of Gully Boy is as follows:
USA+Canada: Crosses $ 1.5 mn [₹ 10.70 cr]
UAE+GCC: $ 894k [₹ 6.38 cr]
UK: £ 181,307 [₹ 1.67 cr]
Australia: A$ 320,435 [₹ 1.63 cr]
NZ+Fiji: NZ$ 83,588 [₹ 40.94 lakhs]Note: Thu to Sat biz.@comScore
Speaking of the 4th day (Sunday) collection, the Gully Boy opened to an average occupancy rate of 50% for the morning shows. It was 45% on Thursday. As the day progressed, it went to increase to 75% in the noon and evening/night shows. The later half of day's occupancy remained somewhat similar to Thursday's.
The film has witnessed a slight improvement in its business on Sunday if compared to Thursday. It's a jump of around 10-15% for the offbeat musical drama. As per the reports, Gully Boy has made a collection of Rs 20.70 cr on Sunday (4th day) at the box office. With it, its 4 days total collections has reached Rs. 71.85 crores.