Today, India vs South Africa is going to be the first match for men-in-blue in Cricket World Cup 2019 tournament. IND vs SA will be played at Southmaton on Wednesday, June 5. The Proteas have lost both of their first two matches, so they will be definitely under pressure. While, Indians would love to make a good start. (Check: Eid Mubarak Wishes.)
As neutrals, we are hoping for a close contest on the ground. We have already seen some one sided encounters in the tournament so far. South Africa seems to have some issues in the selection area to deal with. Their star bowler Dale Steyn has already been rules out of the CWC 2019. (Check: Bharat 1st Day Collection.)
Though, it's early to say this, it seems like it's a must-win match for the Proteas. Otherwise, they could completely lose their hope of winning the cup or the upcoming matches. This world cup is going to last for around a month-and-a-half. All the 10 teams are – India, Australia, Afghanistan, Bangladesh, New Zealand, Pakistan, Sri Lanka, South Africa and West Indies.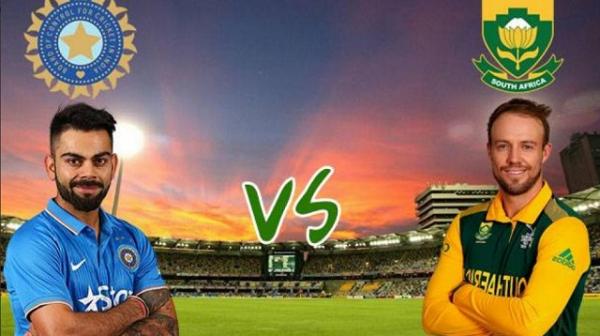 They will play each other to determine the winner. The top-four teams will proceed to the semi-finals, and then it will be a simple knockout game stage. If you couldn't make yourself in England to watch the matches right before your eyes, you don't need to worry as you can catch the live updates right in your comfort zone.
It will be depend on which geographical location you are in to determine how would you be able to watch a live stream.
In India, Bhutan, Canada, Maldives, Nepal, and the US, Hotstar has the digital rights to the tournament. Currently, if offers two plans – Rs 299 per month or Rs 999 per month. If you are living in Pakistan, you can watch it on PTV Sports and SonyLIV. The cricket world cup 2019 live streaming in Bangladesh will be on Rabbithole Prime.
For the Sri Lankans, they can catch the live updates on Rupavahini. The US residents can head to Willow TV. The same does apply to different US territories. Canadians can watch it on Hotstar only. The England viewers can switch to Sky Go as it's the exclusive online broadcaster for CWC 2019 there, and including Ireland, Scotland, and Wales.
The fans in South Africa and other African nations can catch a live stream on SuperSport. Australians will need to pic FoxTel GO, FoxTel Now, or Kay Sports if they do want to watch the Cricket world cup matches online. In New Zealand, Sky Sports' Fan Pass will do the wonders.
If you are in West Indies, then you will need a subscription of ESPNPlay Caribbean as it's the live stream provider in the region. It both available on Android and iOS. However, there is no online provider for it in Afghanistan yet. But, you can watch in on Radio Television Afghanistan on TV.
In the Middle East and northern Africa, OSN Play and Wavo have got the stream rights for Cricket World Cup 2019. In Europe, a subscription to Yupp TV will make you watch the CWC matches. In China, Indonesia, Japan, South Korea, and Thailand, FOX+ is the sole broadcaster of the matches.