Kasautii Zindagi Kay Season 2 9th January 2019 Written Episode: Anurag is handling the meeting and everyone enjoys his spirit and encouragement. He recalls when Mohini has declared his engagement with Mishka. He is talking to his colleague, Rohit. Rohit asks who is the lucky girl and Prerna arrives and everyone leaves.
Rohit leaves saying you both look nice together. Anurag takes the file from her and she asks what happened? He says that Rohit thought that we both are a couple. He asks her to sit and looks at her secretly. He moves forward to take a pen from the table and incidentally goes close to Prerna. She stands up and excuses to go to the washroom.
Also See: Kasautii Zindagi Kay Season 2 10th January 2019
He also recalls the moment and thinks what is happening to him! He is saying it is not right and Moloy comes and ask what is wrong? Anurag asks Moloy that if some person comes in front of you, but the person is not present in real so what does that mean? Prerna is also thinking the same and thinks of telling him the truth. Moloy says why are you asking this question? Anurag says that my friend was asking this to me. Moloy says give me your friend's number then I'll talk. Anurag denies that he is shy in nature, so will not talk to you. Moloy says that ask him four questions: Did he think about the girl every time? Is that girl always present in his mind? Does he love that girl? Anurag starts shouting yes and adds that his friend told me all this happens with him. Moloy says to Anurag that say to his friend to ask these questions to the girl also and if she feels the same then they both are in love. Anurag asks for the remaining questions and Moloy says that ask your friend whether his name is Anurag Basu and leaves making excuses.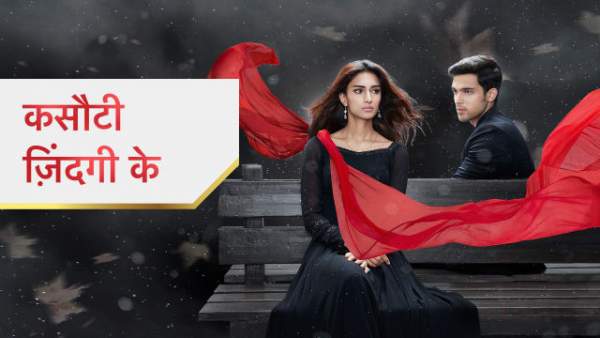 Shivani is shouting at Ronit that why did he just used her and says that he is a liar. She is in tears and says that I got pregnant and this is my mistake, not yours. He is trying to explain to her, but she says that I was just a body for you nothing more than that. He denies it and she says that your sister called me characterless. She reveals that your sister accused my family and says that I would have died instead of all this. He says I am really sorry. She recalls when he said that he can't marry him. He looks at Komolika and suddenly starts laughing at her that you're so stupid who easily starts trusting me again. Komolika comes and questions Shivani about her presence. She adds that your sister might have sent you to impress my brother again. Shivani says that my sister is different as she has always supported me in every situation and adds that it's my sister who has encouraged me to stand here. Komolika asks her to leave and Shivani goes. Ronit thinks that thank god, he changed the topic after seeing Komolika.
Anurag asks the peon to bring his file from the conference room. Prerna asks the peon where is Anurag and moves, to tell the truth to him in the cabin. He is thinking about his father's questions. He thinks that he is in love with Prerna. He is worried to talk about this with Prerna. She enters the cabin and he is looking at her.
Precap: Mishka gets to learn that Prerna has feelings for Anurag. There is heavy rain outside. Anurag and Prerna are together and Mishka sees Prerna while having a video call with Anurag. Mishka cuts the call saying that sorry I disturbed you!