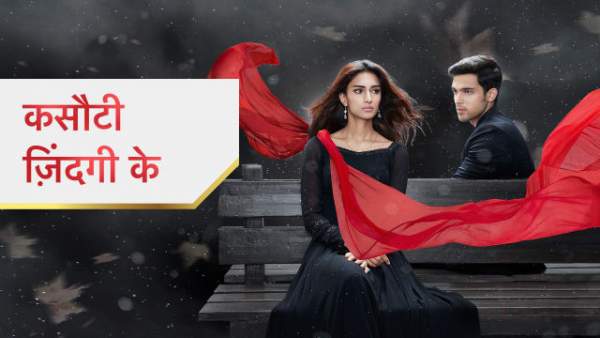 The Kasauti Zindagi Ki 2 episode begins with Komolika calls the fire brigade as the Pandal has caught fire. Mohini shouts where is Anurag? Rakhi consoles Tanisha that the fire will be handled. Komolika says to Mohini that she talked with Kaushik and he has gone back home with Anurag. (check: Kasautii Zindagii Kay 2 Written Updates.)
Mohini goes to call Anurag. Kukki comes there and gets worried about what will she do if anything happens to Prerna! Kukki thinks that she needs a car to help Prerna. Kaushik is flirting with two girls inside the car. Kukki comes over there and asks them to come out. Kukki says that she needs the car and asks Kaushik also to come out of the car.
Kukki says that he is her boyfriend. Both the girls start fighting who is she? Kukki says that Pandal has caught fire and her mother Prerna is there. Kaushik says that he can't take the car inside as they can be stuck in the fire. Kukki asks him to come outside as she will drive. Kukki sits in the car and Kaushik also sits with her that he can't leave her alone.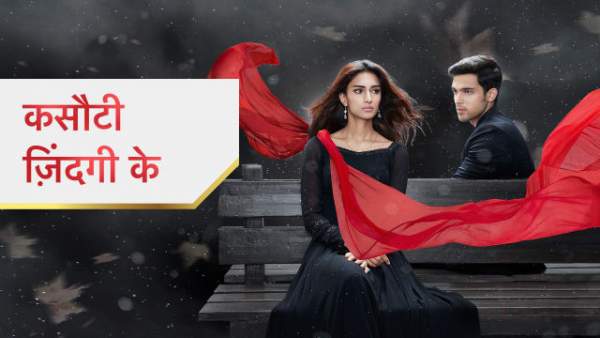 Kukki and Kaushik come inside and both Prerna and Anurag are lying there unconsciously. Kaushik takes Prerna and Anurag inside the car with Kukki. Kukki says that she thinks she knows him from the past. Kukki asks him to stop the car that her car is parked here only.
Kukki says that her father will arrange the best doctor in the city so she can go. Kaushik makes Prerna lie in Kukki's car. Both of them drive on their way. Komolika calls Kaushik whether Anurag is with him? Kaushik asks her to call the doctor as he has found Anurag unconscious.
Kukki informs Mr. Bajaj about Prerna. He says that he will send the doctor so they should go home. Kukki apologizes that she was not with Prerna when this happened. Mr. Bajaj says that Prerna will be fine. Mr. Bajaj thinks that he feels so difficult to live without Prerna.
Kukki is waiting for Prerna to get up.
Prerna comes into senses and gets up. Kukki says that she got so scared. Kukki asks Prerna whether she remember her? Kukki asks whether she wants to eat? Prerna questions how is he? Kukki says that he might be fine as his nephew took him.
Anurag comes into senses and calls Prerna's name. Anurag recalls when he saw Prerna in the Pandal. Mohini is with him and he tells her that he saw Prerna over there. Kukki says to Prerna that she thinks she knew that handsome man from the past. Prerna recalls when Kukki was a kid and she has met Anurag.
Prerna asks to give her the laptop as so much work is pending. Kukki says that she needs to eat first. Anurag says to Mohini that Prerna saved him. Mohini says that Kaushik saved him and goes from there. The nurse informs Komolika that Anurag saw Prerna. Mohini says to Komolika that he might have a dream.
Komolika says that she is his wife in reality. Prerna looks at Kukki that her earing is missing. Kukki says that the cheaper might have stolen it. Nivedita says that Komolika has made so suffocated for her to live in the house. Nivedita says that everything on her name. Mohini says that she has given them half-power along with Anurag.
Nivedita questions these powers are good for nothing. Komolika comes over there and questions what were they talking about her? Nivedita says that she was praising her. Komolika thinks that she doesn't care as everything is under her control.
Precap: Prerna gets clashed with Anurag and he stops to see her!