The Kasauti Zindagi Ki 2 episode begins with Prerna puts a 50 crores bid. Anurag gets worried and places the bid for 55 crores bid. Prerna calls Mr. Bajaj and gives the phone to her partner. Mr. Bajaj says that he knows that Prerna calls her when the bid amount goes higher. (check: Kasautii Zindagii Kay 2 Written Updates.)
Mr. Bajaj says that Prerna wants to take over the land so let her have it. Prerna thanks Mr. Bajaj and disconnects the call. Mr. Bajaj says anything for you! Mrs. Banerjee comes to the Basu mansion. Mohini and she goes inside the house. Komolika says to her friend that no one can win the auction except her Anurag.
Komolika asks Mohini to make coffee for them. Mrs. Banerjee says that she doesn't think the respect which Prerna used to give her is not seen with Komolika. Mohini asks Mrs. Banerjee not to start it again. Prerna raises her bid to 60 crores. Anurag gets shocked after hearing it. The land goes to Prerna and she gets happy after hearing it.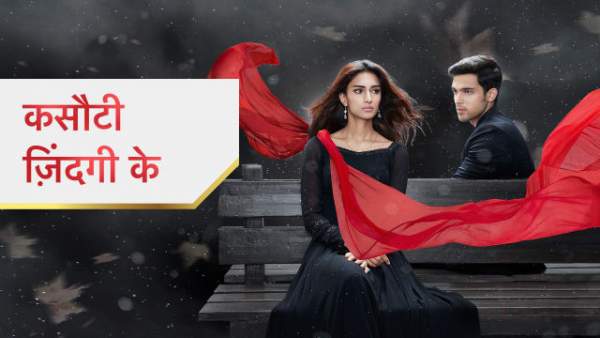 Mr. Bajaj is seeing everything on a live video and gets happy. Nivedita gets shocked to hear that they have lost the land. Nivedita is not able to find the one who has a takeover of the land. Anurag stands behind Prerna and says that she broke his dream but congratulations.
He says that when she would be selling the land, then no one would invest in it as he has the opposite land on his name. He says that it is a loss to invest 60 crores in this land and she should have done her homework. Prerna says that every deal which breaks him will benefit her. Anurag gets shocked to see Prerna.
Prerna recalls how he pushed her in the river! Anurag thinks he has to be strong in front of her. Anurag laughs that he is shocked how did she get safe? Prerna says that she came to turn his life hell. Anurag questions why did she came here now?
Anurag says that there's no use as no one wants her here. Prerna says that she feels like he is scared of seeing her. Anurag questions should he make her recall how he threw her out from his life? Prerna says that this hit belongs to you and many more hits are soon to come. Prerna leaves from there.
Anurag thinks that he will surely send her back. Prerna says that she promises to make his life with Komolika worse. Nivedita informs Komolika that they lose the bid and a woman made them lose it. Komolika says that it is not possible and she will talk with Anurag.
Komolika asks Mrs. Banerjee and her friend to get out of the house as they questioned about the project! Prerna calls Kukki and informs her that they won the land. Prerna gets into the lift and Anurag also comes there without noticing her. Prerna was about to come out but the lift stops. Anurag press all the buttons.
Anurag says that she got a huge loss with the land. Prerna says that she will not make a residential area so who will come to his mall! Anurag calls Kaushik to help him. Kaushik asks Kukki to come as Anurag and Prerna got stuck in the lift. Kukki calls Prerna and she asks her to call someone for help.
The light turns off in the lift. Anurag says that she will get scared in the dark. Prerna says that every fear got ended after seeing betrayal.
Precap: Anurag says to Mohini that it is Prerna who won the land but they should not tell it to Komolika. Komolika hears them!