The episode begins with Komolika happy with her plan and recalls when Mishka heard everything Komolika was talking to her father. Komolika recalls when she was talking to Mishka that Anurag will marry her as she will confess to Mohini that Moloy had a last wish that Anurag gets married to Komolika.
Komolika recalls when she said to Mishka that Moloy and Rajesh have met with such a severe accident that there's no chance for them to survive and any doctor can't cure them. The doctor comes outside and says that Mr. Basu's body is not responding to any medicine and he is in a coma.
Mohini gets to break down and Komolika gets happy to hear this. Nivedita and everyone are asking the doctor to help them. The doctor says that coma is next to death only so nothing can be done. Nivedita is shocked to hear this statement. Anurag is getting emotional and holds Mohini.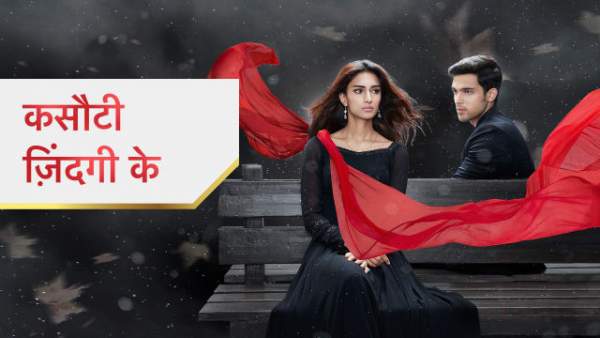 Vinita comes to ask the doctor about Rajesh's health. The doctor says that Rajesh is no more. Vinita gets a breakdown and takes her jewellery to give to Anurag for taking Rajesh to another doctor. Prerna can't control her emotions and is crying badly. Anurag is feeling depressed about everyone and can't do anything. He is trying to console Vinita but he is in deep stress.
Vinita and everyone look at Rajesh in the operation theatre. Prerna is feeling very sad about her father. The nurse covers Rajesh's face with a white covering.
Komolika feels happy after hearing that both Moloy and Rajesh are no more. She feels that her secret won't be revealed now and she is safe. She is getting happy with the fact that her plan has got successful.
Everyone is in deep stress and console each other. Prerna can't stop crying and Anurag is also crying.
Prerna's elder brother is completing the last rights for his father and is feeling very emotional. He breaks down while doing all these rights. He is crying and gives fire to his father's body. Prerna and her family can't stop crying. Anurag comes to console Vinita and hugs her.
Prerna is crying badly and recalls the memories with her father. Prerna gets down and can't recover from her loss.
There is shown a leap of 12 days. Anurag comes to Prerna's house for very last rituals. Sushma comes to tell everything to Anurag. Vinita can't hear all this and leaves. Prerna follows her and stays with her mother. Anurag leaves the place after the rituals. Prerna gets distressed about Anurag's behavior as he left without informing. Shivani looks at this act.
Shivani is finding her mother's medicine and asks Prerna that anything happened and did Anurag said anything about the marriage proposal! Prerna says that he can't talk in such a situation and leaves. Shivani feels that Prerna is distressed about Anurag's behavior.
Komolika is pretending to show her concern towards Moloy in front of everyone. Komolika speaks a lie that Moloy's last desire was to see Anurag get married to Komolika. Komolika says that Moloy uncle has promised to arrange her marriage with Anurag and if he didn't wake up, then who will complete that promise!
Mohini says that she will complete Moloy's last wish. Mohini says that she will conduct Anurag and Komolika's marriage. Mohini says that she promises to complete Moloy's desire. Komolika hugs Mohini and looks at Anurag. Anurag is feeling very sad and can't do anything.
Anurag starts running across the streets and recalls the time which he has spent with Prerna. Anurag is feeling helpless and imagines his memories with Prerna.
Anurag gets shattered and comes in Prerna's house. He is visiting every place where he was with Prerna and recalls every memory spend with her. He stands outside the Paan's shop and recalls the memories of that place with Prerna.
He goes to Prerna's house and recalls the time when rain was happening and he was close to Prerna. He looks at Prerna's window and watches her. He comes near to the window to see her. Prerna is busy with something and can't see him. She leaves and he is very sad. He thinks that he should talk to Prerna. Prerna gives tea to Vinita.
Sushma is talking with Shekhar about something. Sushma tells Veena that there was a loan from Basu publications for this house and now, the situation is changed. Shekhar comes and says that she meant as his father is no more and so, Basu publications would ask us to leave the house.
Anurag comes and says that Rajesh uncle was his father's closest friend. He says that he has paid all the loan money on this house. He says that don't ask any questions and just keep in mind that this house his their own.
Precap: Anurag asks Komolika to give him the documents of Prerna's house. Komolika says that she will return the documents after the engagement. Anurag says that lets' get engaged then. Prerna is putting vermilion on her forehead while recalling Anurag. Anurag is talking to Prerna's photo that he didn't have any other option to help her!