The episode begins with Prerna calls Anurag but he says that he is a little busy. Sonalika says to Anurag that Prerna is saying bye to them. Anurag looks at Prerna recalls when he was with her in her hospital. Prerna greets him bye. Sonalika asks Anurag to sit in the car to leave. (Check: Kasautii Zindagii Kay 2 Written Updates.)
Prerna gets upset after seeing him going with Komolika. Anurag puts earphones and listens to songs. Komolika clicks her picture with Anurag, holding his hand and sends to Prerna. Prerna gets upset after seeing the photo. Shivani questions why is she so late in leaving? Prerna says that the whole Basu family has gone out to the farmhouse.
Komolika calls Prerna to make her jealous. Prerna picks up the call and Komolika questions whether she has seen the photo. Prerna says that she can see her random selfie and Anurag is busy in his songs. Komolika makes Prerna recall that they are on the road where she bribed the driver to worse their car.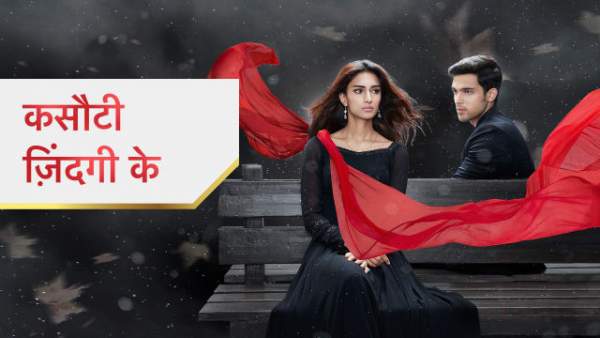 Prerna says that she should make her recall what all happened! Komolika says that she will keep her updated. Shivani questions Prerna what has happened? Prerna says that Komolika has challenged her that she will snatch Anurag from her. Shivani says that Anurag loves her. Prerna says that Anurag has lost his memory. Prerna thinks to do something.
Moloy and Anupam reach the farmhouse. Mohini and Nivedita also come there. The servant informs them that the light goes a lot here so they have kept candles in each room. Mohini talks with a lady servant to decorate the outhouse like a Suhagraat's place.
Shivani gives an idea to Prerna and asks her to do it thinking about Anurag. Prerna calls at the servant's number and introduces herself as Anurag Basu's secretary. Prerna says that Anurag sir has asked her to inform him to close the generator. The servant says that the light will go if he switches off the generator.
The servant says that the water will also go. Prerna says that sir wanted to enjoy a village feel at the farmhouse. The servant says that he has his village nearby so he can go there. Prerna says that rich people have so many demands and she is just a secretary. Prerna asks the servant to leave for his village and come the next day.
The light switches off. Nivedita finds the candles. Mohini goes to Moloy with Nivedita after hearing his voice. Anupam tells that the servant has left for his village. Mohini asks him to call him. Anupam can't connect to the servant's number. Mohini calls Prerna and asks her to send an electrician at the farmhouse.
Prerna says that the electrician wouldn't come to such a place alone. Mohini asks her to come soon with an electrician at the farmhouse along with anyone she wants. Shivani says to Prerna that she is herself an electrician.
Prerna comes with Shivani at the farmhouse. Moloy questions why did she come here? Prerna says that they will correct everything. Prerna asks Shivani to switch on the generator. Prerna looks at the outhouse decorated and goes inside it. Prerna gets shocked to see the room decorated for Suhagraat.
Shivani gets confused seeing so many switches and turns on every switch there. Prerna looks at a toy baby kept there with a message written related to Anurag and Komolika's baby. Prerna gets worried that Komolika has taken Anurag somewhere.
Precap: Komolika informs Prerna that they are in a hotel. Komolika puts some sedation pills in Anurag's drink and serves it to Anurag. Anurag gets unconscious and Komolika thinks to take his advantage!