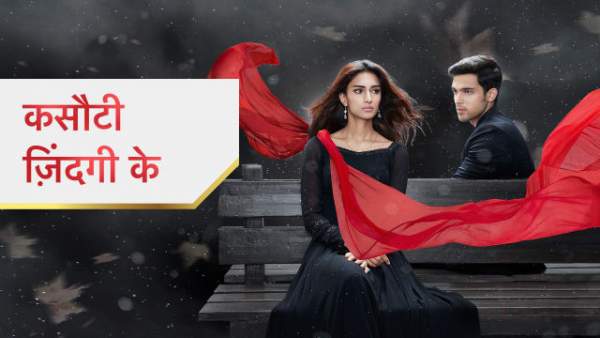 The episode begins with Komolika thinks that she will not leave Prerna as Anurag will not save her every day. Prerna and Sonalika come to Ronit's house to find proof against Sonalika. Ronit locks the house and was leaving. (Check: Kasautii Zindagii Kay 2 Written Updates.)
Prerna makes a call on Ronit's landline number and Ronit goes back to the house to receive the call. Prerna and Shivani also go inside the house hiding them. Ronit picks up the call and Prerna disconnects it. Ronit gets up to leave as he was getting late. The key falls and Ronit takes it, but misses his phone inside the house.
Ronit goes outside the house. Prerna and Shivani hear Ronit's phone ringing. Shivani takes Ronit's phone to check Sonalika's number. Prerna puts Shivani's birthday in the phone password and it gets unlocked. Ronit recalls that he has missed his phone inside the house and goes to take it.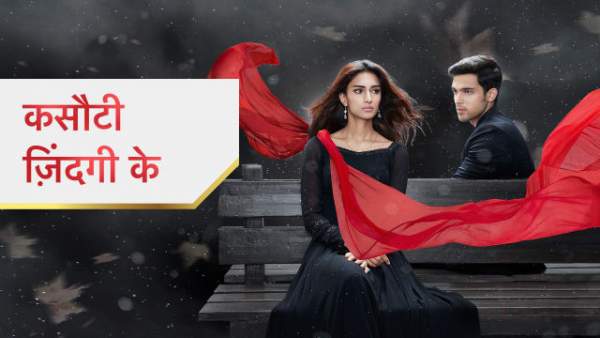 Prerna hears Ronit unlocking the gate and both of them hides behind the curtains. Ronit comes to find his phone but can't find it. Ronit's phone starts ringing in Prerna's hand and Ronit comes there to check. Ronit was about to remove the curtain, but Shivani goes on another side and throws an object.
Ronit hears the sound and goes to check on the other side. Prerna keeps the phone on the window and hides in the house. Ronit goes to check from the other window and gets his phone. The phone starts ringing again and Ronit picks the call.
Prerna and Shivani go into the room to find proof. Prerna finds Ronit's engagement card. Prerna says that they will catch Sonalika in Ronit's function as she will come for sure to meet him.
Anurag is finding his phone. Sonalika comes there and asks about the file to find it. Sonalika starts finding the file and talks with Anurag but he has left the room. Komolika gets angry and thinks to do the shopping for Ronit's engagement.
Prerna and Shivani keep an eye on Ronit. Ronit's in-laws come into the house and ask him to call his sister. Komolika calls Prerna to ask about the file. Prerna tells that it is in the third drawer. Ronit can't connect on Komolika's number. Ronit makes a call to his sister, but her call is busy. Ronit goes with his in-laws as they were leaving.
Shivani takes Prerna to leave from the house from the window. Komolika meets Ronit and says that she will come to his engagement for sure. Komolika says that his in-laws don't even know about her as they think her as his cousin's sister. Komolika says that they will get good support from this wedding.
Komolika says that she will not perform the rituals in front of everyone but with him only. Shivani says to Prerna that when she was talking with Sonalika then Ronit also got his sister's call busy. Anurag calls Prerna from his landline but disconnects it. Prerna doesn't know about the number, but feels it is Anurag.
Anurag calls her again and Prerna says that why did he disconnect the call before? Anurag says that it was just a network issue. Anurag says that he was just asking about her health? Prerna questions why he is so concerned about her and her baby?
Precap: Prerna goes in a different avatar at Ronit's house and catches Sonalika over there. Prerna slaps Sonalika and Ronit comes there. Prerna says that she knows she is Komolika!