The Kasauti Zindagi Ki season 2 episode 73 begins with Prerna and Shivani's entry. Prerna is crying and Shivani asks the reason. Prerna says that I was trying to tell Anurag about my feelings for him, but his first love came back and they are together now. Shivani says to Prerna that you both are made for each other. Veena enters and says that Komolika has come to meet you. Prerna says that I don't know any Komolika and then goes to meet her.
Anurag has returned home and Mohini opens the door and greets him. He asks you to look so happy today, so what has happened! She says that you're my life, my happiness, and my everything. She says that there is a surprise for you in your room. He leaves and thinks about the surprise.
Anurag thinks that mum has obviously brought a masseur which Anupam used to call for the body massage. He enters the room and gets shocked to see Mishka. He says that I don't want a massage and it was just that I thought mum has arranged a message for me. Mishka says that I must tell you that she is really the coolest one and she has sent me to your room itself. She gives him an outfit and asks to get ready. He leaves for changing the outfit.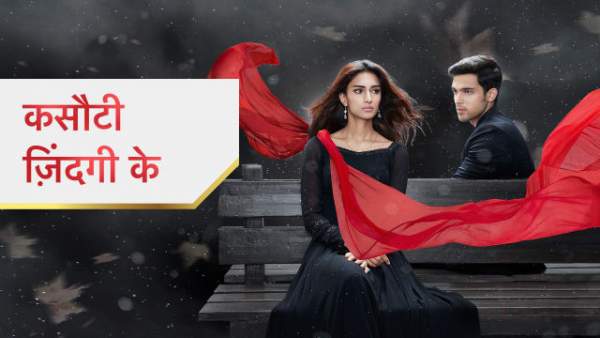 Prerna comes down to meet Komolika and asks for her introduction. Komolika says that if I would have familiar with the fact that you're running to do this then trust me that I would have put my legs on the accelerator instead of the brakes and run my car over you. Prerna says that everybody is already tensed over her so please clearly tell me that what is your problem with me?
Komolika replies that I am Ronit's sister against whom you have filed a complaint and call your sister to take back the FIR. Prerna says that your brother has done a crime for which he should be punished. Komolika says that you're fighting with the person who can become a great trouble to your family. Prerna says that you're fighting with the girl who loves her family a lot and can stand for them against anyone.
Anurag changes the outfit and Mishka offers help but he says thanks! He is feeling really odd and tries to take Mishka back from him. He recalls when Prerna was stitching, a button on his clothes, but she couldn't do it when he was wearing the clothes. He comes out of his memory and thinks that Mishka is so different from Prerna. Prerna is shy and her shyness catches me closer to her.
Nivedita comes and feels sorry about entering the room without knocking. He denies that nothing was going on like this since we're just talking. Nivedita asks where are the agreement documents? He replies that they are in his father's investigation cabinet. Nivedita says that look he knows everything and for finding anything, he can always be a savior and she leaves. He thinks that I'm with Mishka then why am I thinking about Prerna!
Prerna shouts at Komolika that how dare you to talk about my sister like that and if you utter a single word against her then… Komolika says that then what and adds that I know your story when you're frantically running on the streets and asks what are you also pregnant? Prerna shouts that think and speak!
Komolika says that I've given you enough time for taking your actions back, but you know in India, these middle section people consider the goodness over anything. Komolika warns her about leaving the justice!
Precap: Prerna challenges Komolika that you won't be able to do anything against me and my family. Komoilka says that your sister will cry daily at night and I guarantee that!
Stay tuned for more Kasautii Zindagii Kay 2 news and updates.