The episode begins with the guest asking about the couple from Mohini. Mohini makes excuses and Nivedita is calling Anurag but he is not receiving the call. Nivedita calls Komolika and asks about them as everyone is waiting. (Check: Kasauti Zindagi Kay 2 Written Updates.)
Komolika says that they are going to the city hospital as they found Prerna on the street in an unconscious state so they were taking her to the hospital. Anupam hears everything from Nivedita. Nivedita is asking them to come back right now, but Komolihangsang up the call. Nivedita tells everything to Mohini and she gets angry.
Anurag was about to take Prerna with him. Komolika asks him to call the doctor and stretcher and she will take care of Prerna. Anurag goes inside to call the doctor. Komolika is feeling angry as she can't tolerate any girl in Anurag's arms except her. Anurag takes out Prerna from the car and lays her down on the stretcher.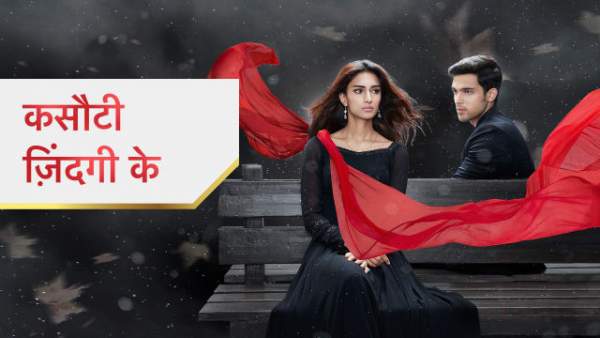 Komolika receives a call from Mohini. Mohini asks Komolika that Anurag is not answering to her call so she wanted to know how long they two will take to get back. Komolika says that right now, Anurag is more critical than Prerna and considering the situation, she thinks it will take very long.
Mohini says that Komolika is no ordinary woman anymore as she is Anurag's wife so she shouldn't allow him. Mohini says that admit the girl and get out of there and adds that Anurag has no feelings for her. Mohini says that she thinks that Prerna is just pretending to be unconscious and she purposely came on that street so that she could blackmail Anurag.
Mohini asks Komolika that she should not be insecure. Komolika asks Mohini to relax as both of them know the truth, then why are they giving each other false hopes? Komolika says that both of them know how Anurag feels for Prerna then why all this? Komolika says that let it be as there's no need to lie.
Mohini says that many people are waiting for the couple and her father also asked about them. Mohini asks Komolika to explain Anurag that there are doctors available who can take care of Prerna and they need to reach for the reception right now.
Komolika asks Mohini to come here and explain this to her son. Komolika says that the problem is, if she will say such a thing to him today or force him to do this, it might spoil her first night. Komolika says that she doesn't want to start her married life with a wrong impression of her on Anurag.
Komolika says to Mohini that she needs to manage it today and request her. Mohini says that Komolika is absolutely right and she understands her so asks them to stay there as she will reach the hospital.
Anurag is worried about Prerna as she is being taken into the hospital. The nurse asks Anurag to step aside and let the doctor treat her. The nurse asks Anurag to stay outside. Anurag asks the nurse to hurry up and call the doctor. The nurse goes to call the doctor and asks Anurag to wait.
Anurag recalls the moment when he spoke all that to Prerna and she was crying badly. Anurag looks at Prerna and feels really sad about it. Anurag recalls the moment when he has put vermilion on Prerna's forehead.
Anurag is crying after seeing Prerna's condition. Prerna gets into senses and questions Anurag where is he going? Anurag asks her to lie down and take a rest. Prerna asks Anurag not to leave her, please. Anurag says that he won't leave her and is right here. Anurag says that he will be sitting here with her.
Prerna says to Anurag that he has promised to marry her. He gets emotional and apologizes that he couldn't keep his promise, but he will be always with her whenever she needs him. Both of them are emotional and crying with each other.
Prerna puts her hands off as he is not Anurag who mocked on her love and made a mockery of her feelings. She gets shattered and broken. He holds her, but she keeps pushing him away. He asks her to beat him as he deserves it. She says that she can't do this and hugs him.
Prerna says that she doesn't know that it is a hallucination or not, but she doesn't want to lose this chance and want to speak her heart out. She asks him that he still wants to marry someone else? Anurag recalls the time when he fulfilled all the rituals and got married to Komolika. He says that he has already got married and gets up.
She is not able to believe this. The nurse comes and asks Anurag to go outside and leave the patient to take a rest. Prerna doesn't leave Anurag's hand and the nurse puts an injection so she sleeps. Prerna stays in great pain and Anurag stays with her as she needs him. Anurag kiss on her forehead and apologize before leaving.
Anupam reveals everything to Shivani about Prerna.
The doctor says to the nurse that she knows the patient who is pregnant and ran from the hospital. The doctor examines Prerna and she is having a high fever. The doctor goes to reveal about Prerna's pregnancy to Anurag.
Mohini is talking with Anurag about Prerna who created problems in his engagement. Mohini says that if Anurag was unmarried, then she would have let him stay in the hospital but not now. The doctor hears all this conversation.
Precap: Mohini says that his first responsibility is Komolika. Anurag says Prerna is his first responsibility and then Komolika. Vinita talks with Prerna to never step down from having what's rightfully hers! Mohini warns Anurag that for Prerna he is leaving everything behind today will take away everything from him one day!