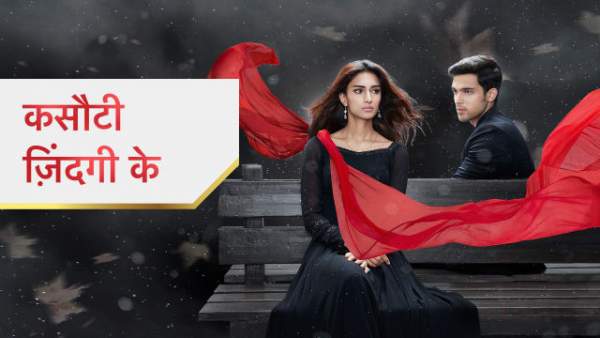 The episode begins with Sandhya burning the matchstick and Angad looks at her from the window. Angad comes out to stop the fire and save Sandhya. Sandhya question why did he save her? Angad says that he loves her. Sandhya gets up to leave, but her hand is burnt. (Check: Kasautii Zindagii Kay 2 Written Updates.)
Angad stops her, but Sandhya says that he wants to live alone so she is going. Angad holds her that he can't live without her and takes her to put her hand in the water. Sandhya says that she is hurt since he didn't open the gate. Angad takes her inside the bathroom and opens the shower. Angad kiss on her forehead and both of them hug each other.
Angad dries Sandhya's hair and Sandhya is looking at him. Angad puts the vermilion on Sandhya's forehead. He applies the cream on her wound. Angad hugs her and she runs from him. Both of them are enjoying together and fall on the bed. Angad looks at the clock and gets shocked since he has only one hour.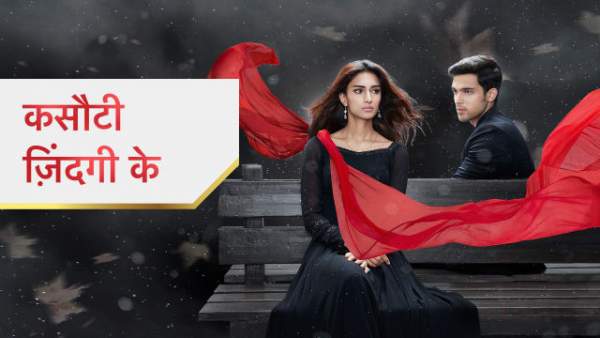 Angad says to Sandhya that Kapil will come in one hour and they will now be separated. Angad asks Sandhya to take everyone away from him and never return back.
Shobha is finding a rickshaw and Ankit comes there. Ankit says that he will drop her. Shobha sits down in the car and Ankit questions where is she going? Shobha says that she is going to the police station as she wants to talk with Rishi. Shobha asks him not to tell anyone about it. Ankit says that he will also come with her and no one will know about it.
Sandhya brings Angad to the Mandir and questions about Kapil. Angad says that he doesn't know anything about him! Sandhya says that these spirits have some wish which is left. Sandhya questions Angad about any clue. Angad says that he always talks about killing. Angad says that Kapil killed Ashutosh uncle also.
Sandhya says that God will never let bad win against good. Sandhya says that they will fight with the spirits. The constable says to Shobha that Rishi will meet her only if she has come for his bail. The constable says that he hates her and she should never come again.
Ankit and Shobha are going back home. Shobha says that Rishi loves her a lot, so he came to take her. Ankit says that he has not done well with her which is not love. Ankit says that people who love each other, don't make each other cry and respect each other. Ankit says that he is not speaking all this because he likes her.
He changes the topic that he would have said the same thing for any other girl also. Shobha asks him to drop at the jewelry shop to her family. Malini also comes to the Mandir and Angad apologizes for everything. Malini signs him that they will fight against this. Angad says that he has to go or else Kapil won't leave them.
Angad comes into the room and light starts blinking. Kapil comes there and Angad says that he has come on time. Kapil says that he has told everything to Sandhya. Kapil tries to enter Angad's body, but couldn't come into his body. Kapil questions what has he done? Angad says that he has not done anything.
Sandhya comes there and hugs Angad. Sandhya says that Lord Shiv has protected them. Sandhya puts a Rudraksha on Angad's neck, which Aaji gave her. Sandhya asks Kapil to come in front of her and says that she will make him lose. Kapil says to Sandhya that how can she fight with him without looking at him?
Sandhya says that the house key and her vermilion are her weapons which will bring him in front of her. Sandhya starts looking at every corner in the mirror and looks at Kapil behind her. Kapil says that her husband will himself remove the Rudraksha. Kapil says that she should find her family first.
Sandhya says that everyone has tied the thread with Rudraksha so he can't do anything. Kapil says that they don't return easily without killing anyone and leaves from there. Kapil is angry after everything happened and burns a room. The lady's spirit also comes there and asks him to be quiet. Kapil says that he won't let Sandhya win from him.
Angad is worried that the spirits can do anything. Sandhya is worried that why are the spirits behind them? Angad says that Lord Shiv might have given any clue to her. Sandhya says that she has seen Kapil's picture in this house. Sandhya takes him to Mom-Dad for the anniversary and says that Rishi has come out from the jail.
Sandhya starts vomiting and goes to the washroom. Angad comes to her and questions about her health. Sandhya says that she is fine and it is just due to weather. A hand is shown on Sandhya's stomach. Akhil denies to go to the party and calls Manoj to meet him.
Angad promises his parents that he will not let anything happen to them and the whole family. Jolly asks them not to be so much emotional and enjoy the party. Angad and Sandhya dance with each other. Everyone starts enjoying the party and dance together.
Angad is worried and Sandhya says that everyone is wearing Rudraksha so nothing will happen. Dev takes Angad to dance. Sandhya is also worried that Kapil will not leave them so easily. Kapil and the lady's spirit are waiting for someone who will destroy their happiness.
Precap: Rishi comes with a gun to shoot Angad. Kapil makes him trigger the gun. Sandhya comes in front of Angad and gets hit by the gun. Everyone comes to the hospital taking Sandhya. Kapil says to Angad that Rudraksha has come out of Sandhya's neck so he should let him enter his body!