The episode starts with Monisha decorating the room for Ritvik. Ishika calls her and asks to turn on the television. Monisha is shocked to see the news, which reveals that Ritvik is dead. Dadi shouts at Sherlyn to go out of the hospital. Sherlyn calls Prithvi and says that Dadi fall down because of my push and Kareena aunt will conduct my check up and our secret will get revealed. Prithvi asks her to stop and go to Monisha's house since Ritvik is dead so take her into confidence.
He says that I can't go since I'm at the police station and asks her to go to Monisha's house and concern her so that she won't reveal our secret to the Luthra's. Jhanki comes to take Prithvi but hears his conversation and learns about his truth. Prithvi turns and is shocked to see Jhanki in front of him.
Sherlyn speaks that Prithvi is dead and Rishab hears it. He asks her how come she knows about Prithvi's death! She makes an excuse and says that her mother has a friend whose husband is an inspector and has seen Karan, Srishti, and Preeta at the police station and said to her mother. Rishab says that you said that Ritvik is dead now what will happen to Monisha so how do you know about Ritvik's link with Monisha. Dadi arrives and now Sherlyn suddenly changes the topic and asks Dadi about her health. Dadi says how do you feel after pushing me from the stairs.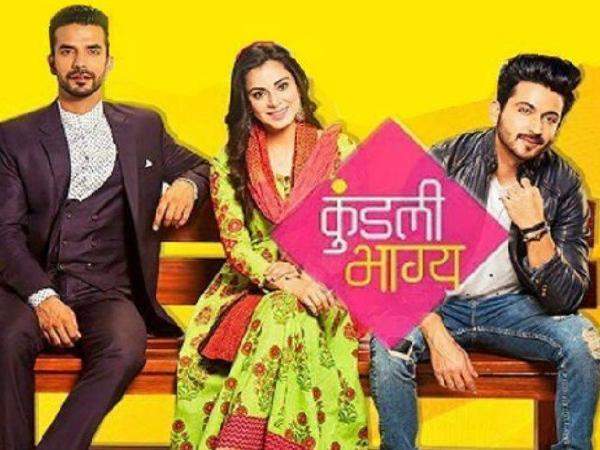 Prithvi asks Jhanki how come you're here? Jhanki replies that why are you not sad with Ritvik's death as she heard only this. Prithvi says that Ritvik was not a good person to be remembered. He adds that neither I am a good person, but you like me since I am getting married to Preeta. Jhanki is confused that I don't like this person, but maybe if he is chosen for Preeta then he must be a good person.
She says that you didn't answer my question. Prithvi says that Ritvik and Monisha were dating each other and only I know this and now I've told you this so please don't tell it to anyone else. Jhanki is really confused and feels like Prithvi is not a good person.
Sherlyn goes to Monisha's house, but no one opens the door. Monisha is really sad and recalls the incident when Prithvi was trying to kill Ritvik. Monisha also recalls that Ritvik always said good about Rishab Luthra. Sherlyn gets worried and immediately call Monisha. Monisha picks up the call and says that I've seen Ritvik's dead body now.
Sherlyn tries to console her, but Monisha says that you're just Prithvi's puppet, and don't have your own brain. Monisha says that Prithvi might have sent you to take me under your control since I know that he has killed Ritvik. Sherlyn denies her statement and says that he is your friend. Monisha warns her that she won't leave both of them.
Precap: Karan speaks to Prithvi that the gangster is given third-degree torture for revealing the mastermind's name. Prithvi is shocked and starts coughing. Karan says that maybe the mastermind is standing in front of our eyes.
Stay tuned for more Kundali Bhagya news.