One Piece Episode 783 Release Date, Spoilers, Trailer, Synopsis, News & Updates: The anime series "One Piece" manga episode 783 will be entitled "Sanji Returns Home – To Big Mom's Territory!". This new installment will feature the comeback of Sanji. Through social media, On March 1, Japanese voice actor Hiroaki Hirata announced the return of his character Sanji in the next episode. He tweeted about it.
In this new upcoming episode, Sanji will be seen spending more and more of the time looking at the photograph of Charlotte Pudding. It was when he was with Baron Tamago in Big Mom's ship in which suggests that Sanji might really be in love with Lady Pudding.
One Piece Episode 783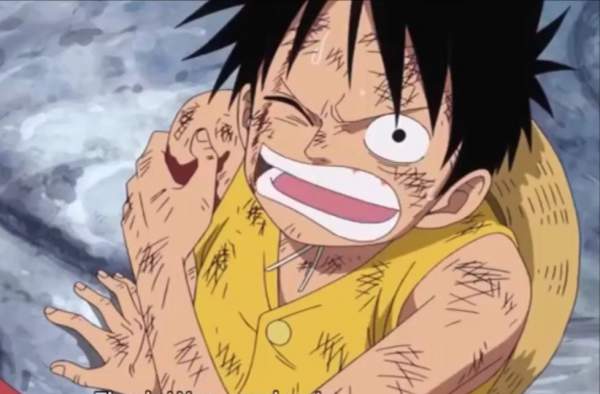 OnePiece Ep783 Spoilers
Lady pudding is his soon-to-be fiancée and Sanji agreed only to marry Pudding to save his friend, Luffy and his Vinsmoke clan. But now he is falling in love with her. Therefore Sanji's feelings for Charlotte Pudding could apparently affect Luffy's mission. This would be exciting to see in upcoming episodes that what will be the outcomes of this emerging love.
Watch: Baahubali 2 Official Trailer.
OP Manga: New Characters
Spoilers also revealed that some new characters will be introduced after the three episodes of the arc. These characters include Bonam (Hiroki Yasumoto), a Longarm Tribe member; Grant (Natsuki Hanae), a champion of justice; Vice Admiral Prodi (Youhei Tadano), one of Garp's old friends  and Sappa (Makoto Furukawa), a dual sword wielder. And this is not yet reveled that which team they will hook up with.
Three Episodes for Rookie Marine Arc
The last three episodes, segment 780-782, of this anime series "One Piece" will cover the Navy Rookies filler arc and will introduce Totto Land arc.
One Piece Episode 783 Release Date
The new segment 783 of the series "One Piece" will be released on April 9, 2017. Tomohiro Nakayama wrote this episode. Yasunori Koyama was the episode director and Toshio Deguchi was the animation director while Tetsuya Endō did the storyboard. More and more spoilers will be released to tell the fans of "One Piece" the new happenings of the anime series.
Stay tuned to TheTribuneVoice.com for latest Manga series' news.