OnePlus is coming up its new flagship smartphone OnePlus 8 in a few months from now. Just weeks earlier, the Chinese mobile phone manufacturer released its latest cellphone series OnePlus 7 and OnePlus 7 Pro. The geeks and tech enthusiasts are anxious to know more the future. (Check: Elder Scrolls 6.)
There is still time before we anything official regarding the next smartphone in the OnePlus lineup. It's already known that the company releases smartphones two times a year. So, based on the past experiences, firm's launch trend, we have a pretty good idea of when it's going to launch.
We are kinda impressed with the all-new OnePlus 7 Pro. So, before the next one comes up, we have thought of some improvements that can be improved when OnePlus 8 releases. So, here's everything that you need to know about the upcoming smartphone like its price, features, specs, etc.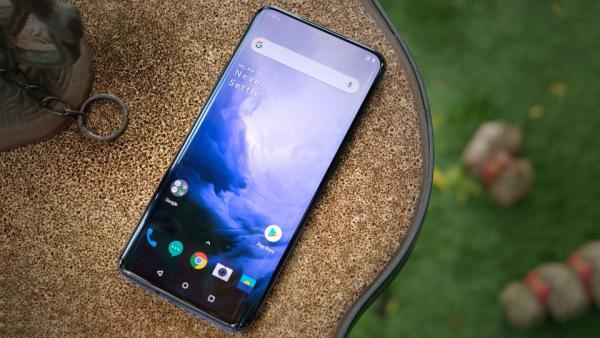 OnePlus 8 release date: When will it launch?
For the past few years, OnePlus Technology has been releasing a new line of OnePlus phones every year. We can hope that OnePlus 8 would be launched sometime in late 2019 or early 2020. Unlike real big smartphone companies like Apple or Samsung, OnePlus doesn't hold a regular annual launch event.
So, it becomes little bit hard to pin point the launch period. It's for sure that once the announcement for OnePlus 8 is made, it will be launched within a few weeks. Then, fans and customers would be able to pre-order the phone. That has been the case since the OnePlus 2.
OnePlus 8 price: How much will it cost?
Officially, there has been no word on the upcoming OnePlus phone yet. So, it's hard to predict the future price of a future device yet. However, we are expecting that the company will launch the new range of smartphone in a similar range to the company's OnePlus 7 line of phones.
At the time of launch, the OnePlus 7 was unveiled for £499 or £549, depending upon the model. And, the OnePlus 7 Pro costs £649 and £799, with three variants to choose from. Over the years, the company has increased the prices. So, OnePlus 8 would come for atleast £500, and the high-end models would surpass the mark of £800.
OnePlus 8 features & specs: What we'd like to see
This is a early time to quote on the features and specs of OnePlus 8. It's because the information on the future phone is close to non-existent in June 2019. But, we do think that there are some areas where the OnePlus 7 Pro can be improved. Then, the improved features could be brought-in to the unannounced phone.
Larger battery
Though the battery of OnePlus 7 Pro is sufficient, but it could be improved further. Given the size, it should come with at-least a battery of 4000 mAh capacity. There seems to be no reason on why the company should not feature a higher-capacity battery, and improve its already respectable longevity.
Improved HDR
Though OnePlus 7 Pro has HDR+ 10 certification, it can always be improved. And some reviewers, didn't like its display that much. As you know, it's a big screen phone, so watching and streaming video becomes a big part of the appeal. And if the HDR component doesn't work to its full potential, it would turn into a not-so-good user experience.
Thus, we would like to see an improved and full functioning HDR display when OnePlus 8 launches.
Upgraded camera
The OnePlus 7 Pro can capture images of 48-MP, but they aren't as good as they could be. Even the well-lit background pics lose a significant amount of fine details when the images are captured with the 48MP camera mode. So, the overall quality of the image is reduced.
We think that it can be improved with a software update. We definitely would like to get an improved and better OnePlus 8 camera. It becomes exciting thinking of what could be possible adventures and potential of a fully improved 48MP camera.