The gaming fans have been keeping the track of Elder Scrolls 6 for so many years now. Though Bethesda know that the demand of its release date is increasing, the studio is still adamant of reminding gamers that they still need to wait for a long time until it releases. (Check: Bharat Box Office Collection.)
On one hand, we should admire Bethesda that they have true to their fans in letting them know that they have a long wait ahead until the journey begins. But, on the other hand, they have been kinda postponing the launch of their upcoming game. Well, technically, they are not postponing, but they aren't revealing it too.
The fans have been waiting eagerly for its launch. Yeah, you need sufficient amount of time to make a perfect video game, but this has been too much. Also, they had mentioned more than once that their latest IP Starfield would be launched first than Skyrim's successor. (Check: Black Mirror Season 6.)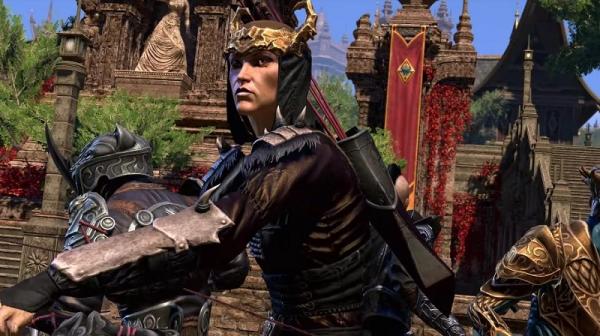 Bethesda Game Studios director Todd Howard told IGN Unfiltered that the Elder Scrolls 6 won't be released earlier than the 10-year mark of Skyrim's launch. He didn't give any specific detail. Instead, he kept himself smart while answering to the question and, with a smile, said that everyone needs to be patient.
As per Howard, the gap in between Skyrim and Elder Scrolls 6 is going to huge. On one hand, it's good to miss things. On other hand, it makes people come to it with really fresh eyes. He added that when the game launches, people will be able to understand the gap in terms of technology and studio's creativity.
Elder Scrolls 5: Skyrim was released in 2011. So, considering that it would the makers a decade to deliver the finished product, then the earliest launch window we can hope for is 2021. That's still two years ahead from now. But, there's another interesting theory. According to which, it would take 2024 for the sequel game to release.
It is plausible that fans may have to keep waiting for years before seeing anything real in terms of Elder Scrolls 6. Bethesda seems to be secretive in keeping the gameplay details to itself. Developers do change a lot of things while developing. So, in a way, if the studio makes any announcement, it may turn into a disappointment among fans.
So again, you should note that Elder Scrolls 6 and Starfield will not be seen at E3 2019.