There is a good news for the fans of Shazam and DC Universe. Ardent followers already know that even before the first Shazam released in cinemas, the filmmakers started thinking about a sequel, i.e. Shazam 2. The type of response the movie has received, has fueled the expectations for the next part. (Check: After Life.)
It has revived the DC Universe after the record-breaking success of Aquaman. Both producer Peter Safran and director David F Sandberg said that they would definitely like to go for a sequel. But, as you know, there comes a huge difference between filmmakers wanting to make something and them actually getting a chance to do the same.
Only time will tell, if the first movie succeeds in making enough money leading to a sequel or not. Let's hope that if happens as expected, the first movie has left some hints of the possible sequel's plot.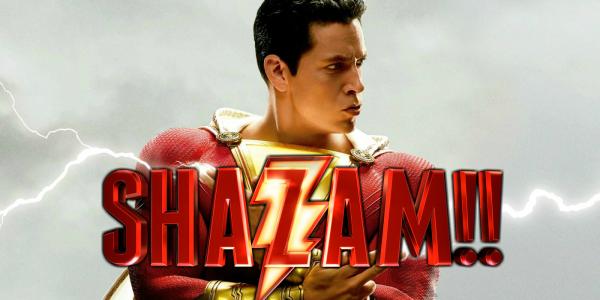 Shazam 2 plot: What can we expect in the movie?
By the end of the movie, Shazam and his newly superpowered family succeeds in defeating Dr Thaddeus Sivana and the Seven Deadly Sins. In the mid-credits scene, Dr Sivana is featured in his cell.
In the cell, Sivana meets Mister Mind – a highly-intelligent caterpillar-like worm and a major supervillain in the comics. Mister Mind is a high level menace who has created his own Monster Society of Evil. Sivana is a frequent member of that society.
Mind tells Sivana that they are going to have a great fun together with the seven rand of the sequel. It is a reference to The Seven Magiclands which are connected to the Rock of Eternity in the comics.
Let's assume that we are going to explore these new worlds after the Shazam Family has been established in the DC Worlds.
However, we can't say that the Seven Deadly Sins would never return now. They have been safely tucked away in the Rock of Eternity again, but that doesn't rule out the possibility of their return. Sivana still seem pretty determined to get them back once again.
Billy Batson has fully accepted his place in his new foster family. He even used the help of Superman to stop his brother Freddy Freeman from being bullied at school.
Zachary Levi who played Shazam seemed interested in crossing-over with other DC superheroes. There could be more cames in the upcoming sequel, but team-up type of movie doesn't seem happening in the near future.
Shazam 2 release date: When will it premiere?
We all know that Aquaman turned out to be a huge success, still Warner Bros has told publicly that Aquaman 2 won't return until December 16, 2022. So, it simply means that there is a long wait for the sequel to Shazam movie.
Aquaman has a spin-off movie planned before the release of its sequel. The same thing about Shazam is not known yet. It may speed things up a little bit, DC already has a pretty tight schedule for the next couple of years.
DC has a unset "Untitled DC Film" scheduled for April 3, 2020, but that seems too soon for Shazam 2.
The upcoming DC films and their release dates are as follows:
Joker – October 4, 2019
Birds of Prey – February 7, 2020
Wonder Woman 1984 – June 5, 2020
The Batman – June 25, 2021
The Suicide Squad – August 6, 2021
Aquaman 2 – December 16, 2022
Warner Bros has some release slots in 2022 including April 15 which could well fit for Shazam 2, if the first movie becomes a blockbuster hit.
Shazam 2 cast: Who will be returning back?
Well, Zachary Levi would ofcourse be there in the film as Shazam and Asher Angel as William 'Billy' Batson. Without them, the sequel to the movie can't happen.
Billy's foster family will include Jack Dylan Grazer as Frederick 'Freddy' Freeman, Grace Fulton as Mary Bromfield, Ian Chen as Eugene Choi, Jovan Armand as Pedro Peña and Faithe Herman as Darla Dudley.
Their adult superhero versions are played by Adam Brody (Freddy), Michelle Borth (Mary), Ross Butler (Eugene), DJ Cotrona (Pedro) and Meagan Good (Darla).
Mark Strong will return as the villainous Dr Thaddeus Sivana. It's not known if Djimon Hounsou will return as the The Wizard Shazam, its because he disintegrated after giving Billy his powers.
The first movie has a reference to Black Adam, but it's unclear if Dwayne Johnson will be seen as Black Adam in the sequel.
Shazam 2 trailer: When will it land?
We have a long way to long as the movie hasn't even started filming yet. If it is to release in 2022, then the best possible guess would be Comic-Con 2021 for now for the trailer release.
Until then, you can enjoy the Shazam movie and the rumors and speculations around the sequel.