On the occasion of National Siblings Day, we have made a collection of some of the best, inspirational, wise, and humorous siblings quotes, sibling day sayings, and proverbs. These have been collected from a variety of sources. Every year, it is celebrated on April 10 in parts of the United States of America (USA). (Check: World Health Day Quotes.)
This year, it falls on Wednesday. It is observed to honor the siblings' relationships. However, it is not federally recognized as the Mothers' Day and Fathers' Day. Siblings Day Foundation is trying to give it a federal recognition. Since 1998, 49 states governors have officially issued proclamations for the same in their state.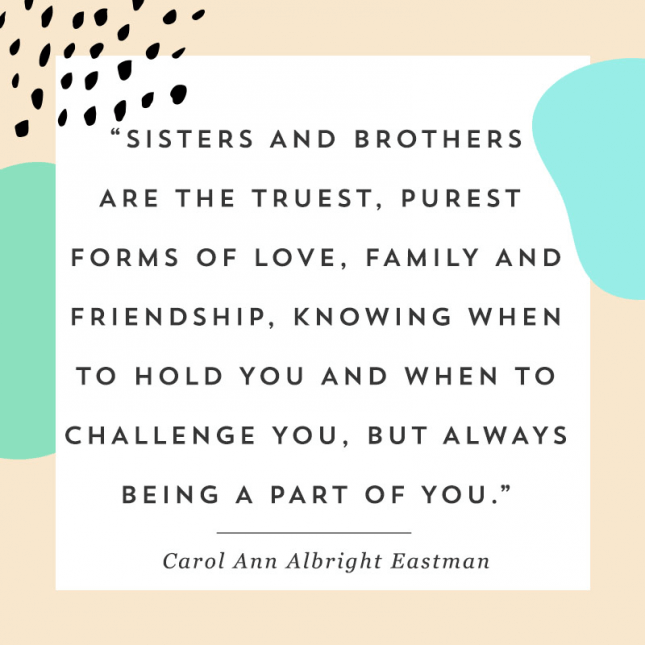 Starting from America, it has now become international. Sibling's Day is also celebrated in the United Kingdom (UK), Australia, Japan, New Zealand, The Philippines, Nigeria, Sweden, Canada, among other nations. In India, the Hindu holiday of Raksha Bandhan celebrates the bond of brothers and sisters, but is unrelated to the American holiday.
On this National Siblings Day, you can perfectly sum up your unique and special relationship with your brother/sister via a quote or meme. With siblings, we have some of the strongest bonds in all relations. They can be the biggest source of strength and inspiration to us.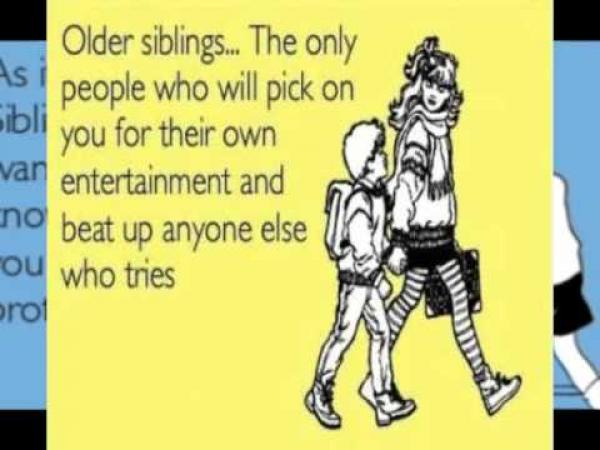 National Sister's Day is celebrated on August 2 and Brothers' Day on May 24, every year.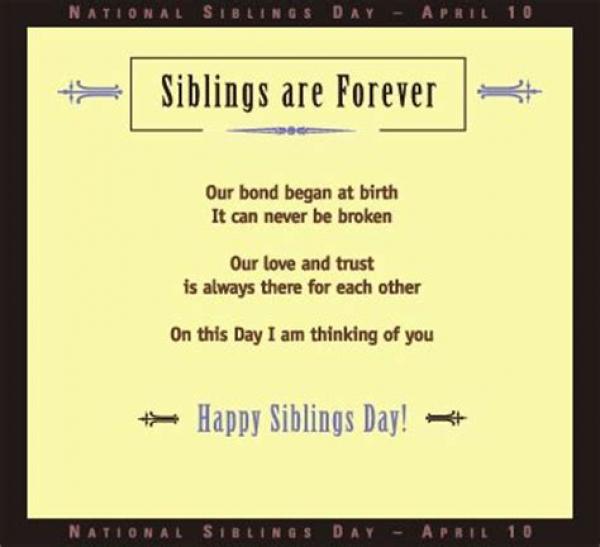 National Siblings Day Quotes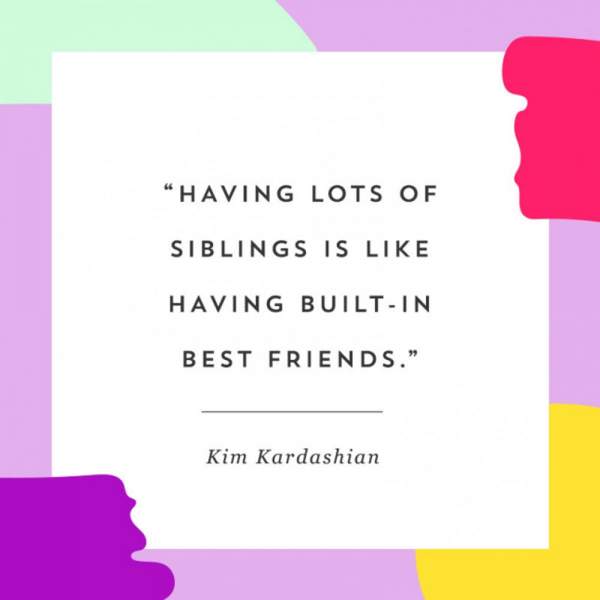 A friendly reminder to my own siblings this year. You know you love me *wink, wink*.
"I've been the oldest child since before you were born." — E.L. Konigsburg
Sometimes siblings can get in each other's space.

Gisele Bündchen

"You don't choose your family. They are God's gift to you, as you are to them." — Desmond Tutu
"Everything I am, you helped me be." -Anonymous
"Brothers are children of the same parents, each of whom is perfectly normal until they get together." — Sam Levenson
A brother is a friend given by nature.

Jean Baptiste Legouve

"Sometimes being a brother is even better than being a superhero." — Marc Brown
"I loved you too much to just be your friend. So God made me your sister." -Anonymous
"If you don't understand how a woman could love her sister dearly and want to wring her neck at the same time. Then you were probably an only child."
When you have a lot of siblings, you always do something to feel special.

Lee Daniels

"Brothers and sisters are as close as hands and feet." — Vietnamese Proverb