Nawazuddin Siddiqui's latest Bollywood movie Thackeray saw a good growth on its 2nd day of release, i.e., Saturday. Its 2 days total collection stands at Rs 16 cr. At box office, the Marathi version is collecting the major amount while the Hindi version is not faring so good due to the clash with Kangana's movie. (Read: Manikarnika 3rd day collection.)
Though it witnessed growth on 1st Saturday, yesterday, but it wasn't that sort of increment that was required and expected from the Republic day national holiday. The Hindi version of the film seems to have some future in the regions of Maharashtra, Mumbai and Pune as Manikarnika is faring very well in the Northern India markets.
Thackeray, the biopic based on the Shiv Sena founder Balasaheb Thackeray, has literally captured the Maratha region. It was expected to do so as the flick is based on the life of leader who had a cult following. There have been reports of shifting Hindi version to Marathi in parts of Maharashtra. On first day, it earned Rs 6 cr while, the second day collections turned out to be Rs 10 cr.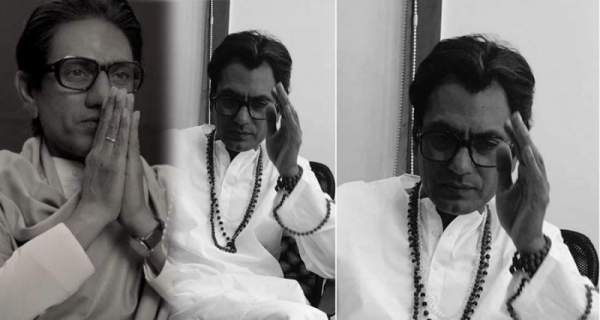 It is only after the Monday reports arrive, the real face/destiny of the film will be known only then. As far as Thackeray's morning occupancy is concerned, it has got the numbers similar to yesterday, Saturday. To be precise, it has seen a little bit growth – that's not too significant figure, but still an improvement. Today total collection should touch the double figures with ease.
The film is facing stiff competition from Kangana Ranaut's directorial Manikarnika: The Queen of Jhasi, the film which is based on the life of true hero and freedom fighter Rani Lakshmi Bai. Upon its release, overall, Nawazuddin starrer got mixed reviews. But the film critics appreciated the performance of the lead actor.
The forthcoming days will tell how far and which movie will fare better in such a big box office clash. On the first weekend, the films faced a little drop. The real fate of the films will be known only after Monday when they will start faring in the normal week days.
Sunday – Rs 8 cr
1st Weekend (3 days) – Rs. 24 cr
Directed by Abhijit Panse and written by Sanjay Raut, Thackeray stars Nawazuddin as Balasaheb, Amrita Rao as his wife Meena Thackeray, and Sudhir Mishra in important role.