The season 10 of The Walking Dead (TWD) is going to release in the next upcoming months. The series' ninth installment finished airing in March 2019. So, it means that everyone is now looking forward to season ten of the AMC series. (Check: One Punch Man Season 3.)
Though its ratings were falling, it has still been given one more chance to continue. The current chief content officer for the franchise, Scott Gimple (the former showrunner from season four to season eight) has said that the franchise has around 20 episodes left to deliver.
The officials haven't made much details public yet. However, we do still have plenty of them. So, let's check it out in detail about the series like the release date of season 10, cast, trailer, episodes, spoilers, and much more.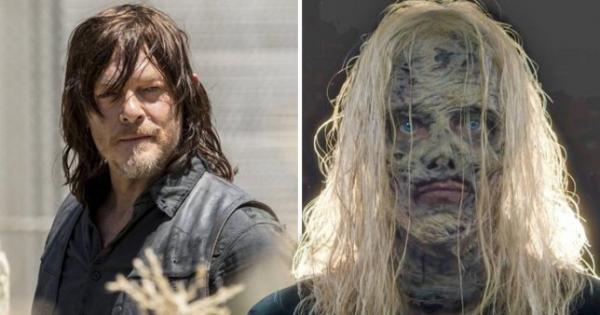 The Walking Dead Season 10 Release Date: When will it premiere?
Since its inception, every installment has premiered in October month of the year. So, it becomes obvious to guess its release date in October only. It should follow the same pattern.
The Walking Dead Season 10 Cast: Who's going to return?
Andrew Lincoln is not going to return, and it is for sure. He used to portray the character of Rick Grimes since the first season of TWD. However, he left the show in the season 9 episode 5. Reportedly, he left because of family commitments. However, he still want to return, and direct an episode in season 10, at-least.
Michael Cudlitz will direct one episode in the upcoming installment. He debuted in the series in season 9. As per him, he considers himself fortunate enough for getting a chacne to direct one episode in last season, and one is confirmed in the coming installment. He is going to direct episode 3 of season 10.
Jeffrey Dean Morgan will return as Negan, while Norman Reedus will reprise Daryl Dixon. Besides them, there are a number of alive characters on the show right now. The list includes the following:
Carol Peletier (Melissa McBride), Rosita Espinosa (Christian Serratos), Eugene Porter (Josh McDermitt), Lydia (Cassady McClincy), Magna (Nadia Hilker), Yumiko (Eleanor Matsuura), Luke (Dan Fogler), Connie (Lauren Ridloff), Kelly (Angel Theory), Alden (Callan McAuliffe), Siddiq (Avi Nash), King Ezekiel (Khary Payton), Father Gabriel Stokes (Seth Gilliam), Aaron (Ross Marquand), and Judith Grimes.
The season 9 brought back some important characters like Sonequa Martin-Green as the late Sasha Williams. Ryan Hurst has also been confirmed to return once again as Beta. In an interview, he said confirmed the same. He continued to say that he can't reveal much, but he likes one of show's characters that it's very slow to reveal any of its answers.
Samantha Morton will return as Alpha. As per a Hollywood source, Danai Gurira will return back, but she will be seen only in a couple of episodes that will be interspersed throughout.
In November 2018, AMC programming president David Madden revealed that she has got a lot of opportunities, so she needs to think deep about them, and what she feels is best for her. He continued to share that the show definitely wants her to get back.
By now, it should be known that the show can survive anybody's departure if need be. Madden said that they want her on whatever basis she can make work, given other things that are going on in her life.
Meanwhile, AMC and the representatives of Gurira declined to comment as of now. In season nine, a lot of people lost their lives including Jesus (Tom Payne), Enid (Katelyn Nacon), Tara (Alanna Masterson), Henry (Matt Lintz), Jane (Tom Payne), Arat (Elizabeth Ludlow) and Gregory (Xander Berkeley).
We should be expecting more of them to happen in new episodes.
The Walking Dead season 10 plot: What's going to happen?
Per Gimple, the series is going to explore more original stuff and not depend on the comic-book source material. If you have been a fan, you would have already known that fan favorite Carol (Melissa McBride) was an original addition to the series. Lincoln said that something beautiful is in the original DNA of the show, and it's all about change.
He feels excited with a sense that there is a new vision for the show. He said that everyone involved in the show are performing out of their socks. He believes everyone is putting their best effort in making the series a best one.
One of the original comic-book storylines is that there is a roving gang of killers named the Whisperers, who dress themselves in the skin of the dead and show absolutely no mercy in killing their preys. They were introduced in the ninth installment, and will return for one more installment. These crazy neighbors come in and out to cause chaos in their world.
Something is going to play out, other storylines can be seen intersecting with all of this. So, it becomes fun to have more than one thing going on at once. Kang has advised viewers to expect a little time jump. It won't be a giant one that the show experienced earlier. People will go in a different emotional space.
The Walking Dead season 10 trailer: when can I watch?
The fans got to watch the first season 9 trailer in July 2019 at San Diego Comic-Con. So, we are expecting the show to follow the similar timeline, and release the teaser in July 2019 for season 10.