Vikings Season 5 Release Date & Spoilers: With the ending of Season 4, the viewers are excited for "Vikings" season 5. Therefore it is returning with 20 episodes. As we know "Vikings" killed Ragnar in its installment four and will now move forward with his sons.
"Vikings" season 5 episode 1 will begin with the burial of Sigurd. In the last segment, Sigurd was killed by Ivar as he stabbed axe in his stomach in the battlefield. This mystery also will be solved in this installment that why Ivar murdered his own brother.
Vikings Season 5 Release Date, Spoilers, Promo, News & Updates
As this episode will feature Ivar crying and saying that he didn't mean to do that. A sneak peak of segment five is also released which proves that he didn't want to kill him. Will viewers figure out the reason he murdered him?
Check: Dragon Ball Super Episode 82 Spoilers.
This season will feature Ragnar's sons who are fighting with each in order to claim the throne. The fight between these two siblings will be centered in this segment. They will split up into different camps. Folki already left them surrendering him to God. Bjorn will go on his Mediterranean mission.
Ivar, Hvitserk, and Ubbe will only be left with the great army. This whole installment will not let Ragnar die from the heart of the fans as Bjorn and Ubbe will be seen fulfilling their father's dream and followings his footsteps only as they will be featured fighting battles like their father.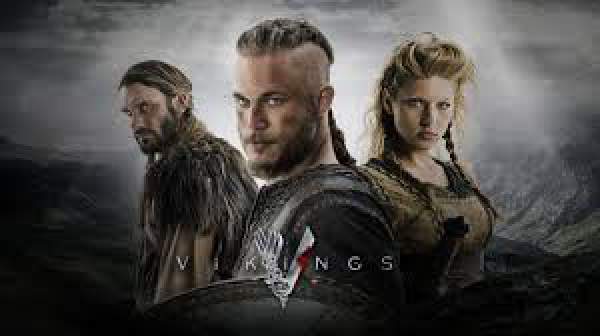 A new threat or a new villain will be featured "Headmund." Headmund will be first seen serving Lodbrok's army, but later he will fight the battle against them only. According to Hirst, he will specifically go against one character, and we can find out that character would be none other than Ivar.
This installment will also feature another death, and that will be of Lagertha who is now the Queen of Kattegat. Her death was already predicted by the Seer. It is expected that she would be killed by Ragnar's son Ivar as he wanted to take avenge of the death of his mother.
This season will also feature more of the attacks on Kattegat. As everyone knows it is a weak spot, so it will face many attacks in this segment. Hirst also told that he is currently writing the last two episodes of this installment. The fans are waiting eagerly for "Vikings" season five.
The airdate of the first episode is not confirmed yet, but it is more likely to come in the last of this year on History channel. Stay tuned to The Tribune Voice for latest Vikings news and other TV series' updates round the clock. Don't forget to subscribe for Entertainment developments.