It is quite certain that in the upcoming chapter 201 of 'Demon Slayer: Kimetsu no Yaiba', we could get to know if Tanjiro would die or not because as of now, he is no longer breathing and also seems to have zero pulse. In addition to this we could also get to see if Nezuko could still use his remaining healing powers after transforming into a human again. (check: Black Clover Episode 128.)
Demon Slayer Chapter 200 Recap:

Even after being the most lethal demon out there, Muzan was finally beaten together by the warriors from the Demon Slayer Corps in the last chapter 200 of 'Demon Slayer: Kimetsu no Yaiba'.
Muzan was in his monstrously huge baby form when the sunlight struck him which made him gradually vaporize into the breeze until no more particles from his body were left.
Although the Hashiras were able to manage victory but they had to give up a huge price for it. The condition of the injured people from their army was so worse that many of them were certain that they wouldn't survive for long.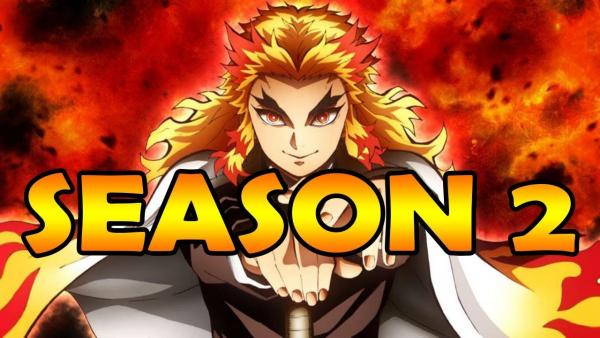 One of these warriors is the Stone Hashira Gyomei Himejima who is also of the opinion that he won't probably make it alive. He just simply denied treatment in a polite manner when the medics started to treat him. The exact words which he used were like "It's alright, don't use the medicine".
He told them not to let their precious medicines go in vain by using them on him because his condition was already out of control. With a face that was ruined by a wound scar that expanded from his left jaw to the right eyebrow, he told them to look for another group of younger people who required their help and treatment.
He wanted them to also consider it as his last wish. After this he was stunned to look at numerous known faces staring back at him. It was clear that they all were the souls of his ex-students who visited him to ask for apologies from him for an event which took place in the past.
When the medical team treating him discovered that his pulse finally dropped to zero, we could see his spirit asking the other souls to leave the place together with him.
A severely wounded Kanroji which was covered in blood could be seen getting held by the hands of Iguro. She asked him whether Muzan was alive or not to which he assured her that they were successful in killing him.
Unfortunately, Kanroji's condition also does not seem fine but is rather doubtful because she told Iguro that there is no more pain left being felt by her in her body which clearly suggests that her body is not gonna hold her alive for much longer. She is quite certain that she would surely die shortly after.
Iguro tried to comfort Kanroji by saying that he would also join her soon as he is also gonna die too shortly. They both tried to recollect and summarise all the memories about the day on which their very first meeting took place. Finally, Kanroji admits that she actually has feelings for Iguro.
She suggests him to marry her once they are born again as humans. On the other hand, Genya Shinazugawa who was in an unconscious state could be seen having a dream about her dead family i.e. her parents as well as her siblings.
Finally, he could be seen getting pushed away by his father before he could join them. His father told him that the right time for him to join them has not arrived till then and tried to explain to him that he needed to leave them there. Soon after this he woke up from his sleep.
Meanwhile, Tanjiro got released as the humongous baby form of Muzan started to vapourize in the thin air. Sadly, it sounds that he is no more alive as getting trapped inside the body of the huge baby surely would have lethal effects on his body. His breath had already stopped. Moreover, the medical team confirmed that his pulse was no longer there.
Demon Slayer Chapter 201 Speculations

The biggest revelation which is to be made in upcoming chapter 201 of 'Demon Slayer: Kimetsu no Yaiba' for which the fans are waiting eagerly is whether Tanjiro makes it alive or not. Before this he was injured severely from inside when the blood of Muzan worked as a poison for him.
It is quite probable that being inside the body of the huge baby might result out to be even more deadlier for him.
Last time in the previous chapter, we were able to notice Nezuko who could be seen running to see her brother. But as she has already transformed back into her human form, it is quite doubtful that whether she would be able to heal Tanjiro with her powers for now.
Demon Slayer 201 Release Date

The brand new chapter 201 of 'Demon Slayer: Kimetsu no Yaiba' is supposed to release on the 5th April. We would like to suggest you to keep in touch for more further related details.