On Monday, Apple released the iOS 3 developer beta 2. You can update your iPhone and iPad to the latest OS version now. Also, if you are a developer, it's an intriguing news for you as you can test and check new features, along with it, you will have to test and do the bug fixes it comes with.
Many of non-app developers would also be looking forward to know how can they download this version of the iOS and update their iDevices with it. It's a sad news as the iOS 13 beta 2 is not yet available to the public. (Check: Elder Scrolls 6.)
In regards to the software update, Apple has written the following on its official website, "This version is intended exclusively for software developers to test their apps and start adopting the new technologies in iOS. Make sure to back up your device and install only on systems you are prepared to erase if necessary."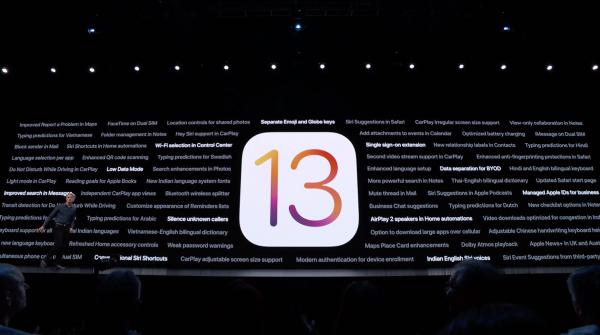 On the other hand, Apple fans who don't fear taking a little risk of losing their precious data – which the company refers to as 'thrill seekers' – won't have to wait long before getting access to the iOS 13 beta program. If you are one of those who are interested in living on the edge and trying out the great new feature, we will ask you to wait for a few more days until the public beta launches later this month.
There have been several reports suggesting that Apple will come up with its iOS 13 public beta in July 2019. But, the smartphone giant has already released the official statement. According to it, the public will get it a little earlier than expected. Here is a piece of advise, don't forget to back up your data before joining the beta program.
Though it will be a public beta for the general public (non-developers), it could still have a lot of bugs. Because it's too early before we will actually get the official stable full version later this year.
As expected, along with a list of bug fixes, iOS 13 beta 2 is coming with loads of new features. On the top of the list is the availability of SMB client connection from the Files app that was missing in the first iOS 13 beta. Now, in the Settings, you can find the option to ignore Blocked Senders.
How to update to iOS 13 developer beta 2
Log in to your Apple Developer account on iPhone or iPad
Tap the double line icon in the top left corner and choose Downloads
Swipe down to find iOS 13 beta 2 (or iPadOS 13 beta 2) and tap Install Profile
Head to Settings and install the beta profile, Restart your device when prompted
Now head to Settings → General → Software Update to download and install iOS 13 developer beta 2
The official iOS 13 release date is in September 2019. It will be released along with the new lineup of new iPhones.