Space Jam 2 has started production work as the NBA is entering off-season. So, its All-Star cast will have some spare time left do the film. One short clip was released by TMZ featuring LeBron James hugging a hobbling Klay Thompson in the sequel. (Check: Venom 2.)
Besides the two mentioned above, the cast of Space Jam 2 includes Anthony Davis, Damian Lillard; WBNA stars Diana Taurasi, Chiney Ogwumike and Nneka Ogwumike. The Walking Dead star Sonequa Martin-Green will portray the role of wife of James in the film as per the Comicbook.
There is no official word on the film's plot yet. However, we do know about the general premise of the Looney Tunes Squad playing with NBA superstars. There is no other official confirmation yet about the movie. It won't follow the first one as it's a sequel and not a remake.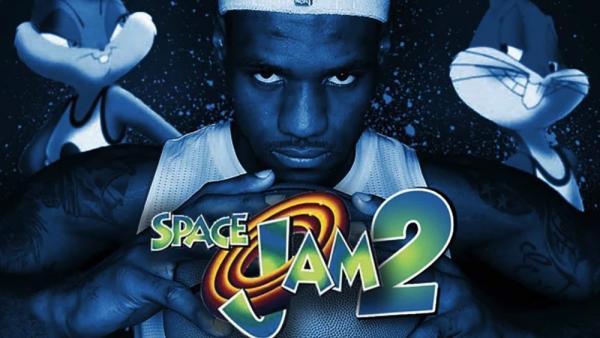 It remains to be seen what story will be told next in this film. It will be interesting to know what sort of trouble will the Looney Tunes will get themselves in that would drag them to the court, and will be solved in there only. It may be anything, but Charles Barkley doesn't seem to be a fan of the film.
The 56-year-old basketball player had a role in the first film in which he lost his basketball skills to the Nerdlucks. According to Barkley himself, he is not a fan of the upcoming film, and he said that there is no reason for it even to exist. Later on, he was again asked by ET regarding his opinion, and he said that he still stands by it.
LeBron James is happy as he is chosen to lead the film. Per him, the Space Jam 2 is beyond NBA players balling alongside the Looney Tunes squad. He said that the film is about making young children realize to keep pursuing their dreams, as reported by THR. He has taken over Michael Jordan this time.
On an interesting note, LeBron can be seen donning the number 6 on his jersey. Usually, he has worn 23 in his career with the Cleveland Cavaliers and the Los Angeles Lakers. He wore 6 during his championship winning stint on the Miami Heat. His teammate Anthony Davis will wear 23 when he joins the Lakers. So, it could mean that LeBron would go back to wearing 6 based on this set video.
James got an average beginning, but ended up being one of the most iconic faces in the Basketball sport after years of hard work. The Space Jam 2 release date is July 16, 2021.