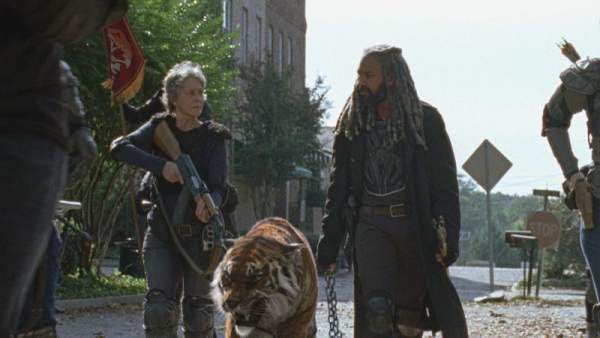 The Walking Dead Season 7 Episode 16 is entitled 'The First Day of the Rest of Your Life.' With this segment, the TWD season 7 will come to an end. This last episode of The Walking Dead seventh installment is heading for a climatic fight between Rick and Negan.
This will not only start all-out war but will also end many characters. But it's still to be seen if everything hits up in this episode or not. The questions here arises is will they actually go to war this segment? Will we get the epic battle with Negan? Who is going to die in this episode?
The Walking Dead Season 7 Episode 16 Spoilers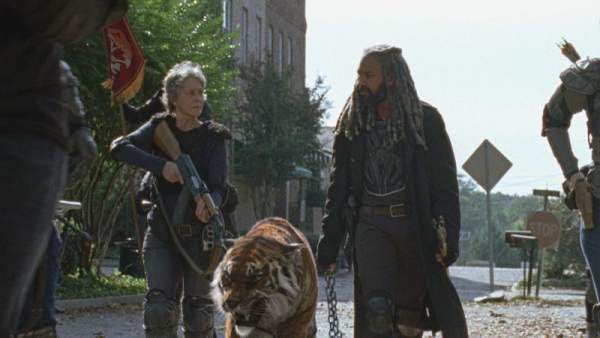 AMC has released two teaser trailers this morning of the episode of The WalkingDead Season 7.  According to the promo clip, Sasha is out on a limb just because she is under the clenches of Negan. Therefore, it is highly likely that she is targeted.
Again the question arises that will Sasha be get killed? She might even be killed and sent back to Alexandria as a walker, in exchange for Dwight. The teaser featured Alexandrians piece together in preparations for all-out war mission against Negan and avenge him.
See: The Flash S3E19 Spoilers.
Negan is very well aware that something is certainly coming for him. So, he wants Sasha to help with the peace talk that is why she is clutched by him. "No-one has to die," Sasha pleads. "You are wrong," Negan declares in the trailer released.
Share: Happy April Fools' Day Pictures.
https://www.youtube.com/watch?v=Oml0EOyiRPM
Also see: International Day of Happiness Images.
Dwight has also turned, he is still alive and was saved by Rick and Daryl. Dwight also wants Negan down and he is at beck and call to show Saviors down by doing it. On the other hand, Ezekiel solemnly convinces Morgan to join them on this journey so as to create an alliance.
Check: St Patricks Day Images.
We can all expect the finale episode to be audacious. "There's a palpable sense of energy and excitement in that final segment," said Andrew Lincoln.
See: St Patrick's Day Quotes.
The Walking Dead 7×16 Synopsis
The stakes continue to grow higher as paths cross; the group enacts an intricate plan.

Related: One Piece Chapter 783 Spoilers.
The WalkingDead S7 E16 titled "The First Day of the Rest of Your Life" airs on April 2, Sunday at 9 p.m. on AMC. Stay updated with more spoilers for the last episode of this season.